I see and learn of so much tragedy and stupidity in my research on accidents, however occasionally I am more outraged than usual. And this time, I have to say that I am disgusted and deeply saddened to report the latest shop-owner negligence in the popular Fisherman's Wharf area of San Francisco, California. A local San Francisco art gallery had been told repeatedly by City authorities to remove a six foot tall metal dolphin statue from the sidewalk in front of the gallery, because the statue violated local rules, however the store owners had not complied. The beautiful dolphin statue was, I am sure, a great enticement for tourists to walk from the sidewalk into the gallery, and, being good for business, the gallery must not have wanted to remove the statue. Those of you familiar with Fisherman's Wharf know it to be absolutely packed with tourists, and often rather crazy and chaotic. Children are everywhere along with parents distracted by the many allures of this tourist trap neighborhood. With a large heavy statue on the sidewalk, unsupervised, amongst thousands of San Francisco tourists, it was absolutely predictable that something bad could happen. As we all know, what is predictable is preventable. Did the store manager comply with the authority's order to move the statue and thereby prevent a tragedy? Sadly, no. The statue was left on the sidewalk and the predictable and tragic has happened.
According to San Francisco police, earlier this month, a 2 year old Utah boy was killed when this 6 foot tall dolphin statute fell on him.
This toddler was playing on the statute at the time, with his legs and arms wrapped around the metal dolphin outside the Majestic Collection Art Gallery, and his weight tipped the statute so that it fell the ground with the boy on it.
Although he was initially treated only for a nose bleed, he was taken to San Francisco General Hospital where he died from internal injuries just hours later.
Police spokesman Gordon Shyy, commenting on the incident:
"It's an unfortunate and tragic incident"
The boy, now identified as Kayson Shelton of Draper Utah, was vacationing with family members who were staying at a nearby hotel.
The gallery was in violation of a City code, that states that an object or merchandise cannot be placed on a sidewalk where it impedes pedestrian traffic.
Shyy could not comment on the weight of the statute.
Now, I am sure that some of the mean-spirited may comment that this was all the fault of young Kayson's parents, or maybe his six year old sister who tried to physically hold the statue up as it tipped over. My response to that is simple. This family will live with this horrible event for the rest of their lives and they will certainly blame themselves more than anyone else ever will. I believe that this gallery should be made accountable for the dangerous condition that they created on the City sidewalk. What parent would think that a metal statue on a City sidewalk would be so unstable that a two year old could tip it over? The gallery owners were in a far superior position to judge the danger that the statue posed to families on the sidewalk, since the gallery knew how much it weighed and just how prone to tipping the statue was. No one would put a statue like this in their own home without adequately securing it to the floor. Why then did this gallery place this statue on the sidewalk, in the way of pedestrians, and fail to adequately secure the statue from falling? Well, my best guess is that the statue was just good for business. I find it despicable for any store owner to place profits before the safety of people. This family should immediately find a good San Francisco wrongful death attorney and make this gallery accountable for their causing this death.
This is an absolutely tragic event, and my heart goes out to the family of Kayson Shelton. City codes are in place so that our San Francisco residents and visitors can be safe on our streets and sidewalks and can enjoy all that San Francisco has to offer. If the store had been compliant with the code, Kaysonwould likely still be alive today. I am very interested to learn what you may think about a store owners responsibility for safety on the sidewalk, as well as about a parent's responsibility to keep their children off what can only be called an attractive nuisance.
Hello, I'm Claude Wyle, a San Francisco personal injury and dangerous product attorney. Have an idea for a topic you'd like to see covered here? Feel free to contact me or visit www.ccwlawyers.com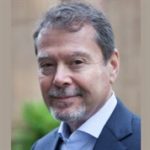 Claude A. Wyle is a partner of Choulos Choulos, and Wyle, a San Francisco based law firm dedicated to representing clients who have been injured by the wrongful conduct of individuals, corporations, public entities, and businesses. Mr. Wyle also frequently sits as a Judge Pro Tem for the city and county of San Francisco.