As a dangerous products attorney, I tend to receive many questions about what might be a "safer alternative" to using various products. One of the most popular debates presented is about smoking cigarettes. People are amazed that anyone would have the gall to sue a tobacco company when they themselves voluntarily started smoking cigarettes. The logic is that everyone knows that smoking cigarettes is dangerous to your health, so trying to smoke is just plain stupid. These days, many are ditching traditional cigarettes and opting for substitute products that seem like they might be more benign. Might these two smoking alternatives be safer than smoking cigarettes? Today let's take a look at two of the more popular trends in tobacco use, e-cigarettes, and hookah:
E-Cigarettes – Just like the real thing
Electronic Cigarettes, or E-Cigarettes, are battery operated devices that look and feel like regular cigarettes, but instead of lighting one end, the device contains an atomizer, heating the liquid into a vapor that can be inhaled and released, resembling cigarette smoke.
The liquid contains nicotine, and although manufacturers consider electronic cigarettes to be safer than conventional cigarettes, the Food and Drug administration (FDA) isn't so confident. The safety of these electronic cigarette products has been called into question after a sample analysis of two popular brands revealed traces of toxic chemicals, including potentially cancer causing ingredients.
Until more is known, the safe decision is saying no to e-cigarettes. If you're looking to use e-cigarettes to quit smoking, there are many other FDA-approved medications that can help, not hurt, your chances of kicking the habit.
Hookahs – Still not a safe alternative
One practice that has been increasing in popularity, is hookah, a water pipe used to smoke flavored tobacco, typically used in a social setting like a club or lounge.
Hookah smoking has taken off in the United States, increasing in usage to almost 2.5% of the young adult population. The appeal seems to be in the novelty of the product, as a variety of flavors can be inserted to change the smoking experience.
Although Hookah is billed as the clean alternative to regular tobacco use, the smoke may still contain toxins that cause tobacco related cancers and diseases.
Many users shrug off such warnings due to the infrequency of use, but addiction may still occur.
So what IS safe?
The best answer right now? Just don't smoke. At any level tobacco use is addicting, and it's better to never start than to try and quit. If you are a tobacco user and looking to quit, I suggest reaching out to the FDA, and any local support groups that may be available to you. Use of e-cigarettes and hookah may indeed be relatively "safer" than standard cigarette usage, but it's still dangerous, so if you're thinking about starting…Just say no. I don't want to be preachy about this subject, but I have known and been related to many tobacco addicts, and it seems that the tobacco addiction is one of the hardest to overcome. And there is a good reason why, on any form related to your health, there will be questions about tobacco use. It's just not good for you in whatever form you try it.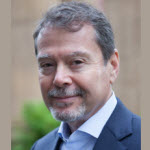 Hello, I'm Claude Wyle, a San Francisco dangerous products attorney. Have an idea for a topic you'd like to see covered here? Feel free to contact me or visit www.ccwlawyers.com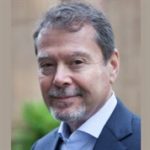 Claude A. Wyle is a partner of Choulos Choulos, and Wyle, a San Francisco based law firm dedicated to representing clients who have been injured by the wrongful conduct of individuals, corporations, public entities, and businesses. Mr. Wyle also frequently sits as a Judge Pro Tem for the city and county of San Francisco.