Did you actually think that E-Cigarettes and Vaporizers were healthy alternatives to regular cigarettes? Maybe they might be incrementally healthier,  but certainly E-Cigarettes and Vaporizers remain hazardous to your health. More and more studies are being released stating that E-Cigarettes and Vaporizers create just as much harm to your body as regular cigarettes. But the hazards don't just stop when the smoke leaves the room. What about the device itself? It's electric. It requires a charge. And it takes a battery. All of that equipment just to produce a little smoke. But what's the harm in that? Well, as one California woman found out, the dangers associated with E-cigarette batteries can be life changing. Right now, I am working with lawyers across the country, representing consumers who have suffered serious burn injuries from melting and exploding E-cigarette batteries. A recent trial in Southern California, won by a friend of mine, demonstrates all too well how this so-called healthy alternative can turn nasty and dangerous.
A California woman was on her way to the airport in 2013 when she noticed that her electronic cigarette was low on charge. She plugged in the e-cigarette to her car's power outlet, a recommended way to charge these devices, and that's when hot metal began spewing out of the device, burning her dress and leaving areas of her body severely burned and with lasting scars.
Certainly not the type of injury you'd expect from a benign electronic cigarette, however this all too common story demonstrates this product which is  not only defective and dangerous to use, but potentially harmful even when not in use.
The woman filed suit against VapCigs, the company responsible for the production of her malfunctioning cigarette, and was awarded 1.9 million dollars in damages as a result. VapCigs is a distributor of Chinese made electronic cigarettes.
The L.A. consumer attorney representing the injured woman provided some thoughts to reporters, after the trial, stating that: "If you're going to place a product in the marketplace, you have to make sure it's safe for the consumer…If you don't, you're at your own peril." Our community needs to send a message to designers manufacturers, and producers and distributers of defective products-if you don't obey the rules and you needlessly endanger consumers, you will be made accountable through the civil justice system. The civil justice system is responsible for improving the health and safety of American families through changes brought about with flammable children's nightwear, exploding Ford Pintos and Ford Explorers and Firestone tires, as well as many dangerous and defective prescription drugs. Defective E-Cigarettes are no different than defective cars, recalled bikes, or dangerous medicines, in that they pose a serious risk of harm when used as intended. Batteries should not explode when being charged according to manufacturer recommendations and batteries should not light on fire in a consumer's pocket or melt or explode in his pocket either. We have great consumer protection in this country, although sadly the Consumer Product Safety Commission cannot do the job alone. It takes brave consumers and their lawyers to stand up to big corporate manufacturers. Only if we make these manufacturers financially accountable can we hope to effectuate any real positive change. I look forward to updating the news on what lawyers are doing to make E-cigarettes and their batteries safer for consumers and I hope we can report on more victories and safer products as a result.
Hello, I'm Claude Wyle, a San Francisco dangerous product attorney. Have an idea for a topic you'd like to see covered here? Feel free to contact me or visit www.ccwlawyers.com
[image courtesy of e-cigarette forum]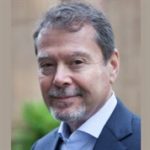 Claude A. Wyle is a partner of Choulos Choulos, and Wyle, a San Francisco based law firm dedicated to representing clients who have been injured by the wrongful conduct of individuals, corporations, public entities, and businesses. Mr. Wyle also frequently sits as a Judge Pro Tem for the city and county of San Francisco.