I have written about defective Toyotas, including the Corolla power steering defects, Prius defective brakes, and the sudden acceleration problems with many models, and, as the number of incidents grows, I am more and more troubled.
The latest incident demonstrating problems Toyota has denied or covered up occurred in San Diego yesterday. It's ironic that this latest incident happened in San Diego, inasmuch as the first incident to bring Toyota into the national spotlight occurred in San Diego. No one who has heard the chilling 911 call made by one of the passengers in Mark Saylor's loaner Toyota moments before a fatal crash will easily forget it.
Yesterday Reuters reported that James Sikes was driving home to Jacumba on Interstate 8 when he accelerated to pass a slow moving car. After he let off the accelerator, however, the car continued to accelerate. He tried desperately to slow the car down by using the brakes—both the regular brake and the emergency brake—to no avail. At one point the car sped up to 94 miles per hour. He called 911 for help. The CHP officer who was dispatched was able to drive alongside Sikes and managed to get the car stopped by getting in front of Sikes and having him turn the car off. Sikes was initially reluctant to turn the car off, because he was afraid of losing control, but in this instance, with the help of the CHP officer, he was able to bring the car to a stop without anybody being hurt.
As a San Francisco attorney specializing in defective products, what has been particularly frustrating about this entire "Toyota-gate" is that Toyota has consistently denied publicly, as late as last week, that there is any problem with its cars and blamed drivers and floor mats, while privately applauding itself for saving money by negotiating with federal authorities instead of issuing a Toyota recall. But this incident has ruled out driver error and stuck floor mats. What will Toyota say now? I'll keep you posted.
LOS ANGELES, March 9 (Reuters) – The driver of a 2008 Toyota Prius said his car uncontrollably accelerated to over 90 miles per hour on a San Diego County freeway before a California Highway Patrol officer helped him stop the car, police said.

The driver, 61-year-old James Sikes, was not injured in the Monday incident, which is another claim of unintended acceleration that has caused the greatest image crisis for Toyota Motor Corp (7203.T) (TM.N) in its history.

The incident occurred in the same county where an off-duty California Highway Patrol trooper and three family members were killed last August in an incident that brought the issue to national attention and led to the first major recall over unintended acceleration.

Sikes said he had received a recall notice to take his car into a Toyota dealership, but when he did, he was told that his car was not on recall lists, the San Diego Union-Tribune reported. The automaker recalled the 2004-2009 Prius hybrids due to concerns that loose floor mats may entrap accelerator pedals, causing unintended acceleration.

On Monday afternoon, Sikes overtook another car on Interstate 8 near San Diego, and then the Prius accelerated beyond his control, the highway patrol said.

For the next 20 minutes, Sikes sped 30 miles along the freeway, he said.

"I pushed the gas pedal to pass a car and it did something kind of funny," Sikes said at a Monday press conference. "It jumped and it just stuck there. As it was going, I was trying the brakes … It wasn't stopping."

Sikes called the local 911 emergency service, and the highway patrol dispatched Todd Niebert. The trooper pulled alongside the Prius and used his cruiser's loudspeaker to tell Sikes use the emergency and regular brakes and to turn off the car's engine.

Once the car slowed to around 50 mph, Sikes turned off the car's engine and it rolled to a stop with the trooper's car in front of it. The two cars did not touch, police said.

Toyota said in a statement that it had dispatched a technical specialist to investigate the report and offer assistance.

Toyota has recalled more than 8 million vehicles worldwide for mechanical problems that can cause the accelerator to stick and for the risk that floor mats could trap an accelerator.

Unintended acceleration in Toyota and Lexus vehicles has been linked to at least five U.S. crash deaths since 2007. Authorities are investigating 47 other crash deaths over the past decade.

(Reporting by Bernie Woodall and Soyoung Kim; Editing by Lisa Von Ahn)
We are not representing any of the parties mentioned in this article at the time the article was posted. Our information source is cited in the article. If you were involved in this incident or a similar incident and have questions as to your rights and options, call a reputable law firm. Do not act solely upon the information provided herein. Get a consultation. The best law firms will provide a free confidential consultation to "not a fault" persons named in this article and their family members.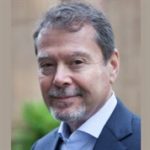 Claude A. Wyle is a partner of Choulos Choulos, and Wyle, a San Francisco based law firm dedicated to representing clients who have been injured by the wrongful conduct of individuals, corporations, public entities, and businesses. Mr. Wyle also frequently sits as a Judge Pro Tem for the city and county of San Francisco.