I'm writing today to alert you to a defective product salami recall, possibly due to tainted black pepper. Daniele International, Inc. has recalled 1.24 million pounds of salami products.
It is currently believed that the salami may be linked to the ongoing salmonella outbreak. Since July 2009, 184 people in 38 states have gotten sick from salmonella. The Center for Disease Control investigated showed that of 39 people who became ill, a little more than half of the patients recently had eaten salami. In addition, 11 people who became ill had purchased the same salami variety pack, made by Daniele, at different groceries before their symptoms appeared.
After seeing similar cases, area doctors notified the Oregon Department of Health, which then tested two Daniele products and found salmonella. The finding of salmonella was confirmed by the Food Safety and Inspection Service of the U.S. Department of Agriculture (USDA) — but a different strain of salmonella, other than the ones causing the outbreak, was found.
Daniele did act promptly and immediately issued a nationwide recall of 1.24 million pounds of its ready-to-eat salami products. However, Daniele's current position is that it has tested samples from all of its products and says these tests are negative. The company also says the Rhode Island Department of Health and the USDA have inspected its plant and found no contamination. As a San Francisco dangerous products attorney, I find this position a little hard to believe, inasmuch as the Oregon Health Department and the USDA both found salmonella in Daniele's products.
If you suspect that you are sick from eating a dangerous product, please see a doctor immediately and see an attorney to determine whether
So Where Is the Salmonella?
According to the USDA, Daniele suspects the salmonella came from tainted black pepper used in the products. That's triggered an FDA/USDA investigation, FDA spokesman Sebastian Cianci tells WebMD. "The black pepper used by Daniele, Inc. during the processing of the recalled meats is regulated by FDA," according to a written statement provided by Cianci. "FDA is working closely with Daniele Inc. and our public health partners to determine if the black pepper is the possible source of contamination. To date there have been no reports of illness associated with black pepper found in other products in the U.S."
But can black pepper really carry salmonella? Apparently it can. Salmonella has in the past been found in black pepper, white pepper, red pepper, and paprika. It's also been found in other dry spices, although the concentrations in pepper and other spices appear to be low, according to a 2006 review led by FDA and CDC. That review suggested that black peppers, which are sun-dried, unripe pepper berries, may be more likely to carry salmonella than white peppers, which have their outer skins removed before drying.
The paper notes that while cooking kills salmonella, "the potential for contaminated spices to cause widespread outbreaks … as well as the widespread use of spices in ready-to-eat foods … highlight the need to maintain rigorous standards in spice production, distribution, and sales."
Recalled Salami Products
The specific products recalled by Daniele all carry a USDA mark of inspection bearing establishment numbers "EST. 9992" or "EST. 54."
All of the recalled products may be returned to the point of purchase for a full refund:
The recalled products with UPC codes are:
• Daniele All Natural Salame (Coated with Coarse Black Pepper) (10 oz) 736436003802
• Daniele Brand Gourmet Pack (Emballage Assorti Gourmet Italian) (500 g)736436707373
• Daniele Deli Selection (20 oz)736436531024 / 736436854350
• Daniele deli Selection (32 oz) 736436720037
• Daniele Gourmet Combo Pack (16 oz) 736436707380
• Daniele Gourmet Deli Selection (Assortment De Fines Charcuterie Italienne) (400 g) 736436530131
• Daniele Gourmet Italian Deli Selection (600 g) 736436720051
• Daniele Italian Brand Gourmet Pack (16 oz) 736436707335 / 736436857313
• Daniele Italian Brand Gourmet Pack (8 oz) 736436847291
• Daniele Natural Salame Coated with Coarse Black Pepper (catch weight)
• Daniele Pepper Salame (catch weight) and EW. 736436303308
• Daniele Salame Bites Pepper Salame (7 oz) 736436200393
• Daniele Surtido Fino Italiano (340 g) 736436857092
• Daniele Surtido Fino Italiano (454 g) 736436707335
• Dietz & Watson Artisan Collection Baby Genoa Pepper Salame (catch weight)
• Dietz & Watson Artisan Collection Party Platter Pack (8 oz) 031506847103
• Boar's Head All Natural Salame (Coated with Coarse Black Pepper) (8 oz) 042421160758
• Black Bear Baby Genoa Pepper Salame (9 oz) 630003950226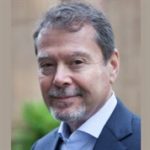 Claude A. Wyle is a partner of Choulos Choulos, and Wyle, a San Francisco based law firm dedicated to representing clients who have been injured by the wrongful conduct of individuals, corporations, public entities, and businesses. Mr. Wyle also frequently sits as a Judge Pro Tem for the city and county of San Francisco.