Some days I relish my role as a San Francisco personal injury lawyer. Maybe that didn't come out right. It's not that I like seeing people injured by products. What I am trying to say is that some days I am glad I can help force big corporations put safety first and profits second. It is particularly satisfying when it comes to children's safety. Children cannot protect themselves. They rely on us, as parents and guardians, to protect them. For that reason, I am spreading the word about the current wave of dangerous products for children.
In January we learned that, having been barred from using lead in children's toys—specifically jewelry—Chinese manufacturers are turning instead to cadmium. What the …? Cadmium is even more dangerous than lead. Like lead, cadmium can hinder brain development and lead to learning disabilities in the very young, and it is also a known carcinogen. Further, children don't actually have to ingest the product to be exposed. They can get persistent—and dangerous—low level doses just by sucking or biting on the jewelry. We all know that many toddlers use sucking, chewing and biting as self-pacifying behaviors, so that is additional cause for alarm for these sparkly trinkets.
The Associated Press became aware of this dangerous substitution and organized lab testing of 103 items bought in New York, Ohio, Texas, and California. They weren't wrong. Twelve percent of the pieces contained at least 10 percent cadmium. One of the pieces they tested contained a shocking 91 percent cadmium by weight. Other contaminated "jewelry" tested at 89 percent, 86 percent, and 84 percent by weight.
The testing also showed that some items easily shed the heavy metal, raising additional concerns about the levels to which children are exposed.
Bruce A. Fowler, a toxicologist at the Centers for Disease Control and Prevention, doesn't mince words when speaking about cadmium. "It's a poison," he says. On the Center for Disease Control's list of the 275 most hazardous substances in the environment, cadmium ranks number seven. Unfortunately, as structured, federal consumer protection regulations do nothing to keep these nuggets of cadmium from US store shelves. Unlike lead, the Consumer Product Safety Commission has never recalled an item for cadmium – even though it has received scattered complaints based on private test results for at least the past two years.
And, in one of the ironies that can only be explained by the ugly side of capitalism, because lead is now so heavily regulated, children's jewelry manufacturers, virtually all from China, are turning to cadmium.
What can we do? First, until further regulations are in place, STOP buying any metallic jewelry that comes from China (or any of unknown origin). Second, let retailers, such as Wal-Mart and Claire's, where many of these items are found, know that you will support efforts to keep this product out of their stores and away from our children.
If you believe that you or a loved one has been damaged by any of the products mentioned in this post and have questions as to your rights and options, call a reputable law firm. Do not act solely upon the information provided herein. Get a consultation. The best law firms will provide a free confidential consultation to "not at fault" persons named in this article and their family members.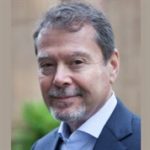 Claude A. Wyle is a partner of Choulos Choulos, and Wyle, a San Francisco based law firm dedicated to representing clients who have been injured by the wrongful conduct of individuals, corporations, public entities, and businesses. Mr. Wyle also frequently sits as a Judge Pro Tem for the city and county of San Francisco.