I need to advise you of a consumer alert for Happytot Baby Foods and to remind you that if you buy any defective foods, please call the health department. Additionally, if you are ever harmed by defective food products, under California law, the retailer who sold you the product as well as the manufacturer may be liable to help with your medical bills or other expenses. If this happens, please consult a qualified Bay Area Product Liability Lawyer for advice.
The FDA is recommending that the public not consume any varieties of HAPPYTOT Stage 4 and certain varieties of HAPPYBABY Stage 1 and Stage 2 baby foods in pouches distributed by Nurture Inc., because these are suspected of being products dangerous to children The firm is recalling these products because some pouches are leaking or swollen. Swollen or leaking pouches may indicate problems with the product, including possible product contamination by bacteria that can cause illness, or that the packaging has been compromised and is at risk of bacterial contamination, making them a defective product. The varieties of these products that should not be consumed are as follows:
HAPPYTOT Green bean, pear & peas, NET WT. 4.22 OZ. (120g), UPC 8 52697 00127 9;
HAPPYTOT Sweet potato, carrot, apple & cinnamon, NET WT. 4.22 OZ. (120g), UPC 8 52697 00128 6;
HAPPYTOT Spinach, mango & pear, NET WT. 4.22 OZ. (120g), UPC 8 52697 00129 3;
HAPPYTOT Butternut squash & apple, NET WT. 4.22 OZ. (120g), UPC 8 52697 00130 9;
HAPPYTOT Banana, peach, coconut & prunes, NET WT. 4.22 OZ. (120g), UPC 8 52697 00131 6;
HAPPYTOT Banana, peach & mango, NET WT. 4.22 OZ. (120g), UPC 8 52697 00132 3
HAPPYBABY Mango, NET WT. 3.5 OZ. (99g), UPC 8 52697 00134 7
HAPPYBABY Spinach Mango Pear, NET WT. 3.5 OZ. (99g), UPC 8 52697 00139 2
HAPPYBABY Apricot Sweet Potato, NET WT. 3.5 OZ. (99g), UPC 8 52697 00136 1
The above meals are packaged in plastic pouches with plastic caps and are sold at retail stores nationwide. To determine if a specific product is part of this recall, consumers should examine product packaging for expiration date codes between October 2010 and January 2011. These expiration date codes are printed as the first seven characters of a 15-character string. After receiving a consumer complaint of a swollen pouch, the FDA contacted the company, Nurture Inc., of Brooklyn, N.Y. The agency began an investigation and found additional pouches that were swollen or leaking. FDA is conducting tests for possible bacterial contamination. The FDA is also conducting an inspection at the contract manufacturer of these products to review its overall manufacturing process. No illnesses have been reported to the FDA to date. Consumers who have served or consumed these products and become ill should contact their health providers immediately and report that to their FDA district office and to the company. Consumers who see swelling, leaking, or packaging problems in any HAPPYTOT Stage 4 or HAPPYBABY Stage 1 or Stage 2 pouched baby food products should discard the products in a way that will keep people and pets from retrieving them, and should wash their hands thoroughly after handling the packages. Store personnel who handle products involved in the company recall should wash their hands thoroughly after handling packages of these products. FDA will update its Web site as additional information becomes available. For more information:
To report a problem, contact your FDA consumer complaint coordinator: http://www.fda.gov/Safety/ReportaProblem/ConsumerComplaintCoordinators/default.htm
For current food safety updates, visit www.foodsafety.gov.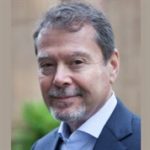 Claude A. Wyle is a partner of Choulos Choulos, and Wyle, a San Francisco based law firm dedicated to representing clients who have been injured by the wrongful conduct of individuals, corporations, public entities, and businesses. Mr. Wyle also frequently sits as a Judge Pro Tem for the city and county of San Francisco.