The FDA allegedly knew about reports of contaminated alcohol wipes affecting sterility that have led to one death and scores of illnesses. MSNBC said there were no records of the FDA warning companies about the risk or forcing a plant run by the Triad Group of Hartland, Wisconsin to improve its manufacturing process.
Two-year-old Houston boy Harrison Kothari died on December 1 from a rare infection blamed on contaminated alcohol wipes, and dozens of others have said they have been made seriously ill.
Triad has recalled tens of millions of pads and swabs as a result.

An FDA inspectors' report on Triad said: 'Procedures designed to prevent microbiological contamination of drug products purporting to be sterile are not followed.'
As a San Francisco Defective and Dangerous Products Attorney, I try to make those who expose our community to dangerous products accountable so that a situation like the above can be rectified. Unfortunately, in that case, one family learned from their lawyer, after the fact, of more than 50 people who had contacted him with stories of illnesses related to the wipes.
The illnesses in this case from contaminated medical products used to clean skin before medical procedures or surgeries range from permanent disability after surgery to death.
The company, Triad, has recalled all of its alcohol prep pads, wipes and swabs, totalling perhaps hundreds of millions of products sold in the U.S., Canada and Europe.
If you or anyone you know believes they have been harmed by a defective or dangerous product, I can help to make sure the right party is held responsible for fixing the problem. Even if your injuries are not severe, it is important that your experience is known so that we can help change the behavior of those who make and distribute dangerous products.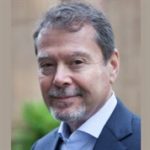 Claude A. Wyle is a partner of Choulos Choulos, and Wyle, a San Francisco based law firm dedicated to representing clients who have been injured by the wrongful conduct of individuals, corporations, public entities, and businesses. Mr. Wyle also frequently sits as a Judge Pro Tem for the city and county of San Francisco.