Warning: Frontgate is a high end catalog store, in my opinion known for its rather pricey although high quality products. Please know that the Frontgate Closet Ladders are being recalled voluntarily because of a possible fall hazard, according to the U.S. Consumer Product Safety Commission. These ladders can break unexpectedly, causing a fall. About 860 breakings and 28 minor injuries have been reported so far.
Approximately 38,000 ladders have been distributed nationwide. California-based Cinmar LLC sold the two- and three-step ladders in Frontgate stores.
As a San Francisco Dangerous Product Attorney, I encounter many product recalls and try to advise our readers when this occurs. In California the products we purchase and use should be designed and manufactured in such a manner that they are safe for our use and so that they perform as expected without danger of injury. When products fail due to a defect, in California we have strict product liability, meaning you do not have to prove negligence.
While usually our product liability attorneys get involved after the injury and our work is in making the product manufacturer accountable, I hope that by issuing early warnings, injuries can actually be prevented.
Those who purchased these ladders should stop using them and contact Frontgate for instructions on receiving a merchandise credit. Please feel free to contact me if you or anyone you know has been injured by one of these step ladders or any other dangerous product.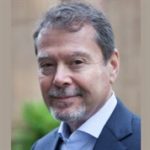 Claude A. Wyle is a partner of Choulos Choulos, and Wyle, a San Francisco based law firm dedicated to representing clients who have been injured by the wrongful conduct of individuals, corporations, public entities, and businesses. Mr. Wyle also frequently sits as a Judge Pro Tem for the city and county of San Francisco.