Crocs shoes, those popular plastic clogs with the soft soles that children love to wear, have been linked to accidents worldwide that involve the shoes becoming caught in escalators. Mostly small children are suffering toe and foot injuries in San Francisco and throughout the world. Officials at air and train terminals and malls have begun posting warnings to passengers about wearing the shoes on their moving stairways. Toes are getting caught in escalators because of these dangerous products. According to reports appearing across the U.S. and as far away as Singapore and Japan, foot entrapments occur because of the flexibility and grip of the Crocs shoes, which may be causing them to get caught in the "teeth" at the bottom or top of the escalator, or between the steps and the side of the escalator. Is your child wearing Crocs? Be extra careful when they step onto of off of an escalator. Or, better yet, hide them or throw them away, if they are dangerous.
For more information on this subject matter please refer to our section on Defective and Dangerous Products.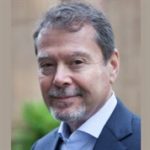 Claude A. Wyle is a partner of Choulos Choulos, and Wyle, a San Francisco based law firm dedicated to representing clients who have been injured by the wrongful conduct of individuals, corporations, public entities, and businesses. Mr. Wyle also frequently sits as a Judge Pro Tem for the city and county of San Francisco.