The CPSC has issued several Safety Tips to Help Prevent Hidden Halloween Dangers, encouraging parents to integrate "Safety into Celebration". When it comes to children's safety, there is no trick. Hidden dangers associated with dangerous or defective costumes, unclean treats, and hazardous decorations can be easily prevented. Accidents and personal injuries to children happen each year, however, by following the guidelines below, parents can help ensure that the Halloween celebration is a real treat.
Costumes:
The most serious Halloween-involved injuries to children are burns from flammable decorations and costumes, and include ignition from open flames, from candles or carved pumpkins. To a lesser extent, other personal injuries to children also include abrasions from sharp objects attached to masks or costumes. It might be best to avoid "home-made" costumes, which might not be flame resistant. If you do make your own costumes, parents need to use inherently flame-resistant materials, such as nylon or polyester. You should also avoid long-draped items that could create an entanglement hazard. While the CPSC recalls products that they learn are not adequately flame-resistant, they cannot catch them all before Halloween. When buying costumes, masks, beards and wigs, look for the label "Flame Resistant." True flame-resistant materials will resist burning and should be able to be put out easily and quickly or taken off before a serious burn occurs. To minimize the risk of contact with candles and other fire sources, stay away from costumes made from flimsy materials or costumes with big, baggy leggings, sleeves or billowing skirts. Costumes should be well fitted so that they do not drag on the ground or cause trips or falls. Oversized high heels are potentially dangerous. Children should wear sturdy shoes that fit well. Hats, masks, and scarves should be securely tied to prevent slippage over children's eyes, and masks should have adequate ventilation and large enough eye holes.
Swords, knives and similar costume accessories should be made of soft materials.
For pedestrian safety, you should buy or make costumes that are light, bright and clearly visible to motorists. For better visibility during twilight and after dark, it is a good idea to trim costumes with reflective tape that will glow in a car's headlights. Candy bags or sacks should be light-colored or trimmed with reflective tape also. Reflective tape is usually available in bicycle and sporting goods, and hardware stores. Next, both parents and children should carry flashlights powerful enough to be seen from at least a hundred feet away. The flashlights will also help you avoid trip and fall hazards hidden by darkness.
Treats
Warn children not to eat any treats until after an adult has examined them carefully for evidence of tampering. Do not allow children to eat unwrapped fruits or other foods.
Toys
For children under three, you should carefully examine any toys or novelties received by trick-or-treaters so that young children won't have access to items that are small enough to be a choking hazard or even that have small parts or components that could separate during use and be a choking hazard.
Decorations
Keep candles and lit pumpkins away from landings and doorsteps where costumes could touch the flame.
Indoors, keep candles and Jack O' Lanterns away from curtains, decorations and other flammable items. Never leave burning candles unattended.
Take away hazardous obstacles from lawns, steps and porches to protect trick-or-treaters.
Lights
Indoors or outside, check each set of lights, old or new, for cracked sockets, or for frayed or bare wires, or loose connections. Throw out damaged sets, and use only lights tested for safety by a recognized testing laboratory, such as UL. Try not to overload extension cords. Have a Spooktacular Time.
—
For more information on this subject, please refer to the section on Defective and Dangerous Products.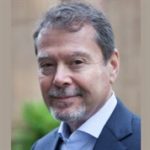 Claude A. Wyle is a partner of Choulos Choulos, and Wyle, a San Francisco based law firm dedicated to representing clients who have been injured by the wrongful conduct of individuals, corporations, public entities, and businesses. Mr. Wyle also frequently sits as a Judge Pro Tem for the city and county of San Francisco.