BMW has just released a notice to all owners of their BMW X5 Sport Activity Vehicles manufactured between 2011-2013, and X6 Sport Activity Vehicles manufactured between 2011-2014, encouraging owners to bring in their cars to replace a potentially dangerous front drive shaft (Recall Campaign No. 17V-138)
As described in the notice, the X5 and X6 universal joints in the front drive shaft may not have been produced to BMW approved specifications and as a result, could pose a hazard if the parts were to break. If this occurs, the front axle will no longer have power available from the engine, which could result in a potential crash and injury to the driver, passengers, or others on the road.
Owners may have already noticed the early warning signs of this front axle failure, which BMW describes as "noise and/or vibration and, subsequently, by a loss of power to the front axle."
BMW advises that should this occur while driving, to carefully move away from traffic and pull over to a safe location as soon as possible.
BMW will replace the front drive shaft in affected cars free of charge, and the procedure will take approximately three hours. If you believe your car to be affected by this recall, you are encouraged to contact BMW immediately.
Hello, I'm Claude Wyle, a San Francisco consumer and product safety attorney. Have an idea for a topic you'd like to see covered here? Feel free to contact me or visit www.ccwlawyers.com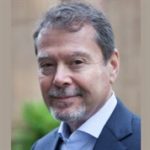 Claude A. Wyle is a partner of Choulos Choulos, and Wyle, a San Francisco based law firm dedicated to representing clients who have been injured by the wrongful conduct of individuals, corporations, public entities, and businesses. Mr. Wyle also frequently sits as a Judge Pro Tem for the city and county of San Francisco.