Blitz USA in Miami, Oklahoma, the nation's largest manufacturer of gasoline cans, seeks protection from accountability through bankruptcy and they are blaming lawsuits as the reason why they are closing their doors. I have been following Blitz and the product liability lawsuits against it for several years now and I do not think it is fair to use this company as the poster child for tort reform.
Shouldn't we be asking if Blitz could have made a safer product all of these years? Shouldn't we be asking how easy and cheap it was for Blitz to make a safer product? Shouldn't we be asking how many innocent people were badly burned in gasoline explosions because of Blitz' intentional choice to save a few pennies on a simple safety device? And I am talking about innocent children, not persons doing stupid things to blow themselves up.
Shouldn't we be asking why Blitz was sanctioned by the Federal Court for hiding the ball in cases against it? And shouldn't we be asking why juries and courts across the country were finding Blitz liable for horrible burn injuries? And shouldn't we be asking if the owners of Blitz had spent the small amount needed to make their product safer whether they would still be a strong company today?
And if the owners of the company had not placed profit before safety, would any of the lawsuits have been successful? And if the owners of Blitz had not been quite as greedy, would their employees still have jobs? Lawyers don't just generate lawsuits from thin air. Lawsuits need to be supported by facts and law, and real damage has to be done to many people before lawsuits are a threat to a big company like Blitz.
Don't blame the lawyers who represent people who have been burned by Blitz products. Blame Blitz themselves for going down in flames.
If Blitz had chosen to invest less than a dollar for each can's necessary safety parts (i.e., flame arrestors to help prevent explosions), their gas cans would have been safer and burn injuries could have been prevented. The company made 15 million gas cans per year, and up until last year Blitz averaged three to seven lawsuits each year in the 46 years the company has been in business.
The closing of the company will leave 400 people without any benefits. This is particularly tragic since this could have been avoided by Blitz management. Ask yourself if you would want a company who chose to needlessly endanger the community to continue selling products in your community?
Passing Congressional acts, such as The Children's Gasoline Burn Prevention Act, to allow companies like Blitz to gain government protection–by creating immunity from lawsuits—will not help innocent consumers. Laws saving the manufacturers of dangerous products do not protect our community. Ultimately the companies making the choice to take the less safe path create their own destiny.
As a Defective Product Attorney, I have represented many clients who have been injured by unreasonably dangerous products. At this time, I have a client who was badly burned in a Blitz gas can explosion. Unfortunately, my client may not be compensated by Blitz because this company is going to be protected by bankruptcy. A minor investment in safety could have benefitted an entire community and saved many serious burn injuries.
About the author: Claude Wyle is an aggressive product safety advocate dedicated to keeping San Francisco Bay Area consumers–especially children–safe from defective and dangerous products. Claude has decades of experience representing those harmed by the wrongful conduct of others, and, as a Bay Area defective products lawyer, has fought to protect the rights of injured consumers throughout his legal career.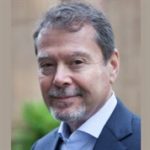 Claude A. Wyle is a partner of Choulos Choulos, and Wyle, a San Francisco based law firm dedicated to representing clients who have been injured by the wrongful conduct of individuals, corporations, public entities, and businesses. Mr. Wyle also frequently sits as a Judge Pro Tem for the city and county of San Francisco.