When component parts from two of the largest bicycle manufacturers are recalled in rapid succession, bicycle riders should take note and take action to protect themselves.
Mechanical disc brakes, hydraulic disc brakes, and hydraulic caliper brakes, all relatively new developments in road bike technologies, are being recalled due to the potential loss of braking ability and brake power, according to the Product Safety Commission and American Society for Testing and Materials.
Shimano, a producer of one such disc brake, has recalled 6600 units, sold on both factory bicycles and as aftermarket parts, due to the potential for complete loss of braking ability.
SRAM, a hydraulic brake producer, has recalled 3500 units, as freezing temperatures may cause a loss of braking power.
The idea of losing braking ability or total braking power while riding is a very frightening thought. As many high powered road bikes can reach speeds in excess of 45 miles per hour, compromised brakes can pose a very real threat for riders traveling at such high speeds.
Disc brakes, which have been used on mountain bikes for some time, have now become popular on road bikes, presenting difficulties as manufacturers attempt to design a brake that can withstand higher speeds, and greater temperature variations.
Many bicycle enthusiasts believe disc brakes won't hold up to road bike speeds, as the rotor surface area just can't handle the increased temperatures generated by a roadbike's higher speeds.
As competition increases, many producers attempt to be the first to market with potentially untested technology. Innovations such as the bicycle disc brakes are "consumer tested" on our streets, instead of factory tested with the manufacturer, which should cause concern for many looking to be safe on the road. Although being an early adopter may seem appealing, it may come at the price of your safety, so don't take your safety for granted.
If your bicycle is equipped with disc brakes, carefully to examine the hardware, ensuring that increased temperatures are not compromising your braking system. If you believe that your bike's brakes may be affected it is suggested that you contact the manufacturer, or the Product Safety Commission, to ensure your recall is handled efficiently.
The newest technology isn't always the best. And it certainly isn't always the safest. Check your brakes, consult the manufacturer, and take advantage of the recall. Know your bicycle and your component parts and be proactive about your own safety and that of your family. If you feel brake fade, don't think it's just normal. Bring any potential braking issues to your bike shop and protect yourself.
Hello, I'm Claude Wyle, a San Francisco defective and dangerous product attorney. Have an idea for a topic you'd like to see covered here? Feel free to contact me or visit www.ccwlawyers.com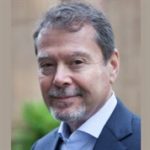 Claude A. Wyle is a partner of Choulos Choulos, and Wyle, a San Francisco based law firm dedicated to representing clients who have been injured by the wrongful conduct of individuals, corporations, public entities, and businesses. Mr. Wyle also frequently sits as a Judge Pro Tem for the city and county of San Francisco.