As consumer attorney, I like to keep up with the latest developments in automobile safety and passenger protection. That's why I want to thank the great attorneys over at Cohen Milstein for their work in identifying this important article on Child Booster Seats.
Every year the Insurance Institute for Highway Safety (IIHS) releases their ranking for best and worst booster seat, and the 2014 rankings just came out. The institute categorizes booster seats into three categories, the best bets, good bets, and not recommended. This guide is a great way for parents to ensure that their seat is offering the greatest amount of protection for their children, and to make sure their current seat doesn't fall into the "not recommended" category.
The full rankings compare 27 different models, and provide parents a wide variety of options, prices, and styles. The five seats you want to avoid this year?
1. Diono Olympia
2. Diono Pacifica
3. Kinds Embrace Batman
4. Safety 1st All-In-One
5. Safety 1st Alpha Omega Elite
Ratings are based on how three point lap belts and shoulder belts should fit a child-sized test dummy, and measurements are taken under four conditions, focusing on belt fit. Ratings do not involve crash tests.
Remember, booster seats are critical for child safety in automobiles. Seat belts in cars are not designed for a child's body, so booster seats allow the child to be raised up in proper position, significantly reducing potential injuries in a crash.
If you're not sure whether your child should be in a booster seat or not, consult the recommendations provided by the American Academy of Pediatrics (AAP) or the National Highway Transportation and Safety Administration (NHTSA).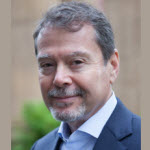 Hello, I'm Claude Wyle, a San Francisco defective product attorney. Have an idea for a topic you'd like to see covered here? Feel free to contact me or visit www.ccwlawyers.com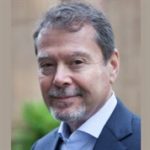 Claude A. Wyle is a partner of Choulos Choulos, and Wyle, a San Francisco based law firm dedicated to representing clients who have been injured by the wrongful conduct of individuals, corporations, public entities, and businesses. Mr. Wyle also frequently sits as a Judge Pro Tem for the city and county of San Francisco.