This year, 61 different toys, involving more than 25 million product units, were recalled by the CPSC. While, currently, toys are undergoing more inspection and more intense scrutiny than ever before, it pays to be a smart and safe shopper. The following are some of the top toy safety tips for this Holiday Shopping Season.
First, you should know that the leading causes of toy related deaths are choking and aspiration, or breathing in of toy parts. We keep saying it. Avoid toys with small parts for children younger than age three, which can cause choking or aspiration. Next,
Next, Avoid Toys With Magnets For Children Younger Than Six Years Old. The magnets in toys these days are very strong and can cling together inside a child if they are swallowed. This may lead to serious injuries, surgeries, or death, if the magnets come loose and a child swallows the magnets. You should avoid building sets with small magnets, and keep an eye out for recalls involving toys with magnets.
Next, for Riding Toys, such as skateboards, in-line skates, and Razor type scooters. They go fast. They don't steer, or stop well. They should not be used on steep grades. They wobble when you go just a bit too fast. Children go fast, and falls can be deadly. Always (even in the driveway) Always use proper helmets and pads and other safety gear, and make sure that helmets and safety gear are sized to fit. Please visit our toy safety attorney blog tomorrow for more important information about how to avoid dangerous toys.
For more information on this subject, please refer to the section on Defective and Dangerous Products.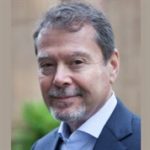 Claude A. Wyle is a partner of Choulos Choulos, and Wyle, a San Francisco based law firm dedicated to representing clients who have been injured by the wrongful conduct of individuals, corporations, public entities, and businesses. Mr. Wyle also frequently sits as a Judge Pro Tem for the city and county of San Francisco.