While I hate to see a U. S. employer shut its doors, why is the blame being shifted from the Blitz company to the lawyers who are representing the victims of Blitz' wrongdoing? Blitz is closing, and blames the attorneys who are suing them.
What they fail to point out is that Blitz has been losing its cases in courts across the country and has been found at fault for horrible burns and deaths. And Blitz has been sanctioned by at least one judge for hiding evidence. And shouldn't Blitz have enough liability insurance to pay its claims if there are really so few legitimate claims? The evidence is that Blitz had the choice to add a very cheap part to their gas cans, but they chose not to. Now, instead of facing responsibility and the harm that they have caused by putting profits over people, they are hiding behind bankruptcy protection.
The United States Chamber of Commerce seems to consider any lawsuit which seeks to hold a company accountable for its dangerous products to be frivolous and they have made Blitz their new poster child. When I grew up, the Chamber of Commerce stood for fair businesses and held an important respected place in the community. How did the Chamber get co-opted into the right wing tort deform agenda?
How can we have a safe society if we do not hold companies accountable when they injure or kill people? How can we do business with companies if they won't be held accountable when they do wrong?
I hear all of the arguments about fire being dangerous and the users of gas cans sometimes just being stupid, but the truth is that American Juries are not made up of stupid people and product liability lawsuits are aggressively defended by the companies who are trying to preserve their business reputation. So, if these lawsuits against Blitz are being won, shouldn't we believe they have merit? And if Blitz really did intentionally leave out a cheap safety device, shouldn't the people who are harmed thereby be able to ask for accountability?
I have experience as I have a case of my own and I believe that Blitz could have prevented burn injuries and lawsuits by making their products safer. But now, my client is very unlikely to receive fair compensation. And he did not pour gas onto a campfire. I cannot go into the details of an ongoing case here, however I know that what my client was doing was what thousands of others have done before and since.
We should be asking why companies get away with hiding evidence against them? We should wonder why the companies with the larger advertising budgets are unethically allowed to spread damaging information to consumers (such as Monsanto with GMO's) in order to protect themselves. Why do profits overrule good judgment, safety and honesty?
Blitz closing focused attention on tort reform. A tort is a wrongful act or an infringement of a right leading to civil legal liability. The Wall Street Journal recently took up the issue of "job losses" being caused by the tort system with its editorial on the bankruptcy of Blitz. However, it seems that they missed the bigger picture, missing a number of factors not considered. For one, jobs have not been lost because lucky for the public, there are companies like No-Spill, who make gas cans that have been shown to be safer than the ones Blitz manufactured. The lesson should not be that the system should be torn down. The lesson should be that if you make a product that is unreasonably more dangerous than your competitors, you may lose your ability to sell the dangerous products to the American public.
Gas can explosions are powerful and potentially deadly. In a 2010 test, a federal fire research laboratory found that a two-gallon gasoline container could produce a flame jet 13 feet long. But Blitz hid important information that pointed at their own wrongdoing. Among the documents Blitz had neglected to disclose was a 2005 internal memo from Rocky Flick, the company's chief executive, titled "My Wish List" and "Expectations for Gas Cans." In it, Mr. Flick appears to request that in two years the company "develop and introduce device to eliminate flashback from a flame source."
Diane Breneman, a lawyer who has been involved in several cases against Blitz, states that the company dropped its plan to add the flame arrester around the time it was acquired by the private equity firm Kinderhook Industries in 2007. The company, she said, was more concerned with saving money than lives, and was "guilty of greed and completely irresponsible corporate behavior."
"It's the same thing with asbestos litigation, with 80-plus companies that have gone bankrupt because of asbestos litigation," said Lisa A. Rickard, president of the Chamber's Institute for Legal Reform. "They settle, they settle, they settle, and there is a feeding frenzy of lawyers." I am here to tell you that product manufacturers generally will not settle a case unless they are afraid of losing in front of a jury. And when they settle, they usually make it a condition of the settlement that the settlement be kept a secret.
Haven't we learned that asbestos companies are the evil empire? We know that the asbestos companies knew from the 1920s that asbestos created horrible health hazards, yet they sold asbestos products until forced to stop. So, why would we feel sorry for those companies who harmed and killed so many? And do we actually want them selling more products to our families? Any company can make a mistake and if they accept responsibility, they should be allowed to correct their mistake. But those companies who hide the truth and cover up danger so that they can make more profit should be put out of business.
Madison Avenue is often called in to do damage control. They spin the truth until it all seems like a big joke. Sometimes companies are also seeking protection from future liability by seeking changes to acts such as The Children's Gasoline Burn Prevention Act.
With regards to gas can safety in general, are gas cans inherently dangerous or are they only dangerous through misuse? According to former and 17-year Blitz employee, William Bailey, Blitz could have made their gas cans safer but made a conscious decision not to do so. Bailey was a Production Supervisor, Warehouse Manager, Quality Tech, and a Plant Manager for Blitz. He communicated the following information, which was excluded from the news (to protect Blitz):
He was instructed to destroy documents and emails, such as one her wrote to Rocky Flick, the CEO where he expressed his concerns.
He knew that Blitz was breaking the law by destroying evidence, and he called the CEO on it. He was terminated.
Blitz never used a true FMEA for these gas can designs.
Blitz never had a formal documented quality system in place.
The company chose to spend millions on defending themselves rather than spending roughly $250,000 for implementing a flame arrestor on their gas cans, making them safer.
Blitz had a metal fabrication shop that could have produced these 3 cent arrestors at minimal expense.
Blitz had the following alarming issues in its track record: a) cans water spots, b) unapproved resin for 20+ years, c) distorted warning labels, d) sold gas cans under minimum weight and wall thickness, e) sold gas cans to California with falsified date wheels ($90,000 fine paid to CARB), f) had 5 defective spout designs in the last 20 years and none had flame arrestors, g) had a 1 million can recall in California for not meeting CARB requirements.
So, should we feel sorry for Blitz or for all those needless harmed by Blitz?
About the author: Claude Wyle is an aggressive product safety advocate dedicated to keeping San Francisco Bay Area consumers–especially children–safe from defective and dangerous products. Claude has decades of experience representing those harmed by the wrongful conduct of others, and, as a Bay Area defective products lawyer, has fought to protect the rights of injured consumers throughout his legal career.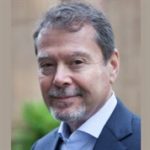 Claude A. Wyle is a partner of Choulos Choulos, and Wyle, a San Francisco based law firm dedicated to representing clients who have been injured by the wrongful conduct of individuals, corporations, public entities, and businesses. Mr. Wyle also frequently sits as a Judge Pro Tem for the city and county of San Francisco.