The FDA recently issued a warning to all consumers and dental care professionals on February 16, 2012 regarding the Arm & Hammer Spinbrush electric toothbrush choking hazard. This potential hazard is particularly dangerous for children.
As an avocate for chidren's safety, I alert you to a potential danger from this popular electric toothbrush.
The reports indicated that, while turned on, the brush head has either "popped off" or broken off in the user's mouth or near the face, causing cuts to the mouth and gums, chipped or broken teeth, swallowing and choking on the broken pieces, and injuries to the face and eyes. When the unexpected release of any part of the powered toothbrush occurs, there is a potential for serious injury. This risk is higher for unattended children or adults who may need assistance while using this device.
As a San Franciso Product Liability Attorney, I recommend that parents be watchful for damage or loose brush bristles prior to using this toothbrush, and if noticed, remove the toothbrush from your child so that it does not get used. It is important to make sure the headpiece is connected properly to the handle of the brush–testing outside of the mouth first. Furthermore, instruct your child not to bite down on the brush head while brushing, and please supervise your children while using this potentially dangerous product.
To make the above easier, the company began adding "color-wear" bristles in December of 2011 to help give users a reminder of when to change the brush head.
Prompt reporting of adverse events can help the FDA identify and better understand risks associated with medical devices and other potentially dangerous products. If you suspect a problem with a Spinbrush, we encourage you to file a voluntary report through FDA's MedWatch Safety Information and Adverse Event Reporting Program.
The toothbrush was sold as the Crest Spinbrush until 2009.
About the author: Claude Wyle is an aggressive product liability advocate dedicated to keeping San Francisco Bay Area consumers–especially children–safe from defective and dangerous products. Claude has decades of experience representing those harmed by the wrongful conduct of others, and, as a Bay Area defective products lawyer, has fought to protect the rights of injured consumers throughout his legal career.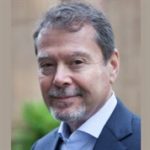 Claude A. Wyle is a partner of Choulos Choulos, and Wyle, a San Francisco based law firm dedicated to representing clients who have been injured by the wrongful conduct of individuals, corporations, public entities, and businesses. Mr. Wyle also frequently sits as a Judge Pro Tem for the city and county of San Francisco.