According to University of Michigan researchers who reviewed 27 studies conducted between 1980 and 2006, antibacterial soaps that have triclosan as the primary active ingredient are not better at preventing bacterial infections than regular soaps. They also found that these antibacterial soaps could be dangerous products, posing a health hazard because they may reduce the effectiveness of some antibiotics, such as amoxicillin. Unlike antibacterial soaps used in hospitals and other medical settings, the antibacterial soaps sold to the public don't contain high enough concentrations of triclosan to kill bacteria such as E. coli.
E. Coli can actually survive in the concentration of triclosan found in regular consumer strength antibacterial soap.
We consumers and product liability attorneys need to be aware of what's in products. Anti-bacterial soap is a great gimmick, and very convenient, but do not rely on its effectiveness. The above study is published in the August issue of Clinical Infectious Diseases. Other types of antibacterial products that contain other active ingredients such as alcohol (hand sanitizers) or bleach (household cleaners) were not included in the study.
For more information on this subject matter, please refer to the section on Defective and Dangerous Products.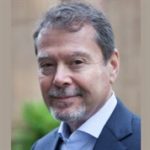 Claude A. Wyle is a partner of Choulos Choulos, and Wyle, a San Francisco based law firm dedicated to representing clients who have been injured by the wrongful conduct of individuals, corporations, public entities, and businesses. Mr. Wyle also frequently sits as a Judge Pro Tem for the city and county of San Francisco.