More than 635,000 Chinese Toys have been recalled by the US Product Safety Commission. The majority of the toys are unsafe because they contain toxic levels of lead. Children can suffer serious injuries from lead exposure. Other products are unsafe due to faulty manufacturing or design. Since roughly 10% of the recalled items are Halloween toys, the products came off the market just in time for parents to keep their children safe.
For more information on this subject, please refer to the section on Defective and Dangerous Products.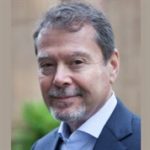 Claude A. Wyle is a partner of Choulos Choulos, and Wyle, a San Francisco based law firm dedicated to representing clients who have been injured by the wrongful conduct of individuals, corporations, public entities, and businesses. Mr. Wyle also frequently sits as a Judge Pro Tem for the city and county of San Francisco.