With roots dating to the medieval era, hazing is well-established initiation practice that is popular today in social groups like college fraternities and sororities, sports teams, and street gangs. While it does not usually end in tragedy, a growing number of fatalities in recent years have proven that extreme hazing can be deadly.
What Makes Hazing So Dangerous?
Hazing is defined as "any action taken or any situation created intentionally that causes embarrassment, harassment, or ridicule." These actions typically cause some sort of physical and/or emotional harm. Hazing practices include the following:
– Kidnapping
– Deprivation of privileges of current members
– Excessive consumption of drugs and alcohol
– Forced participation in illegal behavior (e.g., shoplifting)
– Humiliating, degrading, or demeaning acts or requirements
– Inappropriate photographs being posted online
– Physical abuse (e.g., shoving, punching, tackling, whipping, paddling, branding, cutting)
– Public nudity
– Sleep deprivation
– Social isolation
– Verbal abuse (e.g., screaming or yelling)
Hazing in College Fraternities
Hazing is often used as part of the initiation process for college fraternity and sorority pledges. According to a University of Maine study, nearly three in four students in fraternities and sororities have experienced hazing. While some insist that hazing is an essential group tradition, the rising number of hazing-related deaths has made it clear that hazing is being used as an excuse to commit dehumanizing – and sometimes deadly – acts on new members. In fact, there have been at least 77 fraternity hazing-related deaths in the U.S. since 2005.
While there have been multiple documented causes, such as falling, drowning, hazing-related suicide, and illicit drug consumption, alcohol poisoning is consistently the leading cause of death in preventable hazing fatalities. These deaths frequently occur after pledges – many of who are underage – are forced to consume lethal amounts of hard liquor over a short period of time.
In a particularly high-profile hazing accident that occurred in 2017, 19-year old fraternity pledge Tim Piazza died after multiple falls at a fraternity house party. Hours before his falls, Piazza had been required to consume large amounts of alcohol along with other pledges. He was left unresponsive and unconscious on a couch by his fraternity brothers for hours before they
sought medical attention. When he was finally brought to the hospital, surgeons discovered that Piazza had a ruptured spleen and class IV hemorrhagic shock, and it was too late to save him.
Hazing Laws in California
In the state of California, Penal Code 245.6 makes it illegal to engage in hazing that "is likely to cause serious bodily injury to any former, current, or prospective student of any school, community college, college, university, or other educational institution in [the] state." Individuals that break this law face varying consequences based on the harm they caused:
1. Violating the law without causing serious bodily injury is classified as a misdemeanor, punishable by a fine between $100 and $5,000 and up to one year in a county jail.
2. Violating the law that results in death or serious injury is classified as either a misdemeanor or felony. If charged as a felony, hazing is punishable by up to three years in a state prison. It is also legal in California for claims to be filed against hazing participants or organization directors, trustees, managers, or officers who contributed to the hazing or allowed it to occur.
If you or a loved one is a victim of a fraternity hazing incident, please seek help as soon as possible. For legal services from an experienced San Francisco hazing personal injury lawyer, please call me or visit www.ccwlawyers.com.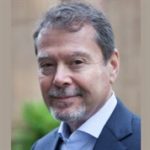 Claude A. Wyle is a partner of Choulos Choulos, and Wyle, a San Francisco based law firm dedicated to representing clients who have been injured by the wrongful conduct of individuals, corporations, public entities, and businesses. Mr. Wyle also frequently sits as a Judge Pro Tem for the city and county of San Francisco.