When you think of a traumatic brain injury (TBI), the image that might pop into your head may be of a soldier suffering the effects of an explosion, or maybe of an athlete like a football player who collides with another player at high speed, or a boxer who takes punches to the head. TBIs in athletes are a recognized problem, have recently been studied extensively by academic researchers, and have also been brought to the world's attention in films like "Concussion." 
Athletes are far from the only people to experience TBIs – over 27 million people in the world fall victim to brain injuries every year. Other than sports injuries, or war, or assaults, many people suffer head injuries from trauma such as car accidents, bicycle accidents, motorcycle accidents, pedestrian accidents, and also from falls. Disturbingly, an increasing amount of medical research shows that these brain injuries, even the ones called "mild," often lead to a higher risk of neurological diseases such as dementia.
What is dementia? Dementia is any sort of change in the brain that causes loss of memory and/or cognitive function. The most commonly known type is Alzheimer's disease, which is irreversible and incurable. 
A new study from the University of Pennsylvania, published after 25 years of tracking the health of a group of nearly 15,000 Americans, found that head or brain injuries, even mild ones, increase the likelihood that a person will suffer from dementia later in life. Many head injuries, including mild TBI, affect the brain even decades after they have supposedly healed. 
Although the correlation between traumatic brain injury and dementia may seem obvious in retrospect, most medical researchers at this time remain unsure as to the exact etiology or causation. One theory as to how traumatic brain injury increases the likelihood of dementia is that, when a person suffers a blow to the head, this causes a brain injury that bumps up the production of the abnormal proteins associated with Alzheimer's. 
The compiled data showed a 25% increase in the likelihood of dementia from just one head injury – and that risk of dementia doubled for those who sustained two or more head injuries. A further startling figure is that women were also 50% more likely to develop dementia than men.
Surprisingly, taking a fall is the most common cause of TBIs, and that's bad news for older adults who are more likely to sustain a head injury as they age. One CDC report found that 56,000 seniors every year are hospitalized after injuring their heads in a fall; 8,000 of those brain injuries lead to death. Those who live through a fall often experience long-term declines in overall health which cause them to suffer from dementia years earlier than if they had never fallen. An estimated 775,0000 seniors are currently living with a TBI-related disability. 
Symptoms that indicate a TBI include memory loss and the inability to learn and retain new information, pay attention, perform a task, or make sensible decisions.
Another study specifically tracking thousands of combat veterans produced similar results. Those who had experienced a concussion were more than twice as likely to develop dementia later in life. 
Much more medical research regarding traumatic brain injury needs to be conducted before we can make much of a difference in future prevention. In the meantime, physicians encourage patients to mitigate their risk of getting a head injury in several ways:
Use a walker or other assistance if you are prone to falling

Keep your vision prescription up to date

Keep blood pressure, cholesterol and other preventable factors under control

Wear your seatbelt while driving and wear a helmet while motorcycling, biking and playing sports.
If you or someone you know has experienced a TBI and then develops some form of dementia later in life, it will potentially be challenging to prove the connection between dementia and an earlier traumatic event. Since most legal claims resolve within a few years at most, if you have a claim stemming from a head injury, the claim will probably resolve before any dementia becomes evident. 
If you wish to be compensated for all of the TBI-related complications and symptoms which are likely to arise from a TBI, it is not enough to say that you might have dementia some years down the road. If you have suffered a traumatic brain injury due to the careless or negligent conduct of another, it is vitally important to hire an attorney who is up to date on the medical research relating to head injuries, and all of the likely effects on your future health and abilities. A good brain injury lawyer can retain the most qualified medical experts, who are the most up to date on current medical research relating to brain injury. Trying to be compensated for the future likelihood of dementia would be nearly impossible without adequate and experienced legal representation, and qualified medical legal expert witnesses. 
Choulos, Choulos & Wyle has over 99 years specializing in personal injury law, with a particular emphasis in TBIs. For a free consultation or just to ask questions pertaining to medical legal issues relating to traumatic brain injury, please contact us here or call us at 415-604-9915. This is a free legal consultation, and your inquiry will be protected by the attorney client privilege. At Choulos, Choulos & Wyle, "There is no such thing as a mild traumatic brain injury." All inquiries will be taken seriously.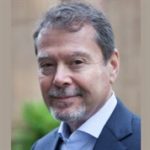 Claude A. Wyle is a partner of Choulos Choulos, and Wyle, a San Francisco based law firm dedicated to representing clients who have been injured by the wrongful conduct of individuals, corporations, public entities, and businesses. Mr. Wyle also frequently sits as a Judge Pro Tem for the city and county of San Francisco.