What is Happening to California's Bees? Are GMOs causing these deaths? I have reason to believe that this is the case. Why are the powers that be claiming the increase in bee deaths are a complete mystery?
This story made the front page of the New York Times recently: Mystery Malady Kills More Bees, Heightening Worry on Farms
Do you know how important our bees are to our own livelihood and nation's food supply? The EPA must have an idea because they sent their acting assistant administrator for chemical safety and two top chemical experts here, to the San Joaquin Valley of California, for discussions recently.
Some facts about bees:
Honey bees pollinate much of the fruits, vegetables and nuts, and without that, the crops would be in trouble. 1/4 of America's diet depends on food that is pollinated by bees.
Beekeepers charge for pollination services. The value of these pollination services is commonly measured in the billions of dollars.
Colony Collapse Disorder (CCD) wipes out the entire hive. It was first noticed in 2005.
Bee deaths rose swiftly last autumn and dwindled as operators moved colonies to faraway farms for the pollination season.
The bees are dying but why? There has been concern that neonicotinoids (a powerful new class of pesticides) incorporated into the plants themselves are the cause. This goes back to the GMO issue raised in previous blogs, which is, of course, also being disputed. Could it be that the bees are bringing the poisons home to the hive causing or contributing to the death of the whole hive?
Experts are claiming viruses and weather are the cause of 40-50% hive loss in California in the past year. The pesticide industry claims to be open to further studies to clarify what is happening though.
How long will it take to gather enough data? What studies are needed for the so-called experts to get it? How many more bees will die in the meantime?
With less bees, this means less crops, which in turn means less food. As a result, food prices will rise. Farmers are forced to rent bees for pollination services in an attempt to make up for the difference; this too adds to the food prices to the consumer.
In the San Joaquin Valley, where 1.6 million hives of bees just finished pollinating an endless expanse of almond groves, commercial beekeepers who only recently were losing a third of their bees to the disorder say the past year has brought far greater losses. However, Jeff Pettis, head of research at a bee research laboratory in Beltsville, Maryland said:
he was confident that the death rate would be "much higher than it's ever been."
Europe already voted to ban the bee-harming neonicotinoid pesticides last month, backed by the European Food Safety Authority (EFSA). However, the bad news is that the United States EPA just approved the bee death pesticide.
If the main reason we should condone GMOs is to increase our food supply, then, by killing bees, wouldn't GMOs be ultimately endangering our food supply? I would like to know just what the pesticides in the foods are doing to the bees. Wouldn't you?
Hello, I'm Claude Wyle. Do you have any ideas to help educate people on food safety in California? Please comment or ask for a subject you would like to see researched or discussed in this blog. Thanks. Feel free to contact me at cwyle@ccwlawyers.com.
About the author: Claude Wyle is an aggressive advocate for San Francisco dangerous product safety, especially for children. Claude has decades of experience representing those harmed by the wrongful conduct of others, and, as a San Francisco dangerous product attorney, has fought to protect the rights of citizens throughout his legal career.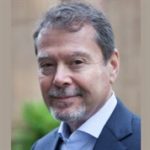 Claude A. Wyle is a partner of Choulos Choulos, and Wyle, a San Francisco based law firm dedicated to representing clients who have been injured by the wrongful conduct of individuals, corporations, public entities, and businesses. Mr. Wyle also frequently sits as a Judge Pro Tem for the city and county of San Francisco.