San Jose Officials are reporting 11 people hospitalized, some in intensive care, after contracting Shigella at a San Jose restaurant. Each of the 11 hospitalized from Shigella ate at the Mariscos San Juan restaurant in downtown San Jose on either Friday or Saturday. The restaurant has since been closed and has had its license suspended by the Health Department, as of this past Sunday.
30 people, in total, reported that they had been made sick from unclean food. This number was so high that the Santa Clara County Public Health Department was prompted to immediately suspend the restaurant's permit. The outbreak has left many in shock, pain and discomfort, and others wondering, just what is Shigella?
Shigella, or Shigellosis, is an infection of the intestine, cause by a bacteria of the same name, which causes fever, abdominal pain, and diarrhea. Luckily, the bacteria may be treated with antibiotics, unlike some other food borne bacteria like Salmonella and Ecoli. The most important thing to do when you have food poisoning like Shigella is to stay hydrated. Because infections to the gut usually lead to fever, diarrhea and vomiting, the body loses a lot of fluid, and it takes real effort to stay hydrated. Dehydration can lead to nasty and even fatal effects on the organs of the body. If you have been losing fluids, you should probably go to the ER and receive an intravenous load of fluids. You may need to go back to the ER if your symptoms persist.
Many who ate lunch at Mariscos San Juan No. 3 this past Friday began suffering of pain and discomfort shortly after, and some customers became seriously ill.
"My fever was at 104 — that's when the vomiting started…the first thing they did was put seven liters of fluid in me" said a victim of the bacteria, who was recovering this past Monday after a frightening weekend in intensive care. Seven liters of fluid is a lot, and this demonstrates how serious Shigella poisoning can be.
Restaurants have many crucial practices and procedures required to maintain the health of their food and drinks and the safety of their customers. Most of these procedures are very easy to follow, and they are all important. When a restaurant employee takes a short cut, and does not pay enough attention to the safety rules, they know that as a result customers can become sick, or even die. Dr. Sara Cody said that the bacteria is easily spread by those who do not wash their hands after using a restroom:
"If you do not wash your hands and have just a few bacteria, and then touch and serve food, that can spread Shigella".
Every time I go into a restaurant washroom I see signs to employees in English and in Spanish to wash their hands. So, how do we get such a rampant outbreak of Shigella in San Jose? In the past six months, approximately 81 restaurants have had their permits suspended in the county due to heath code violations, ranging from improper sewage disposal, temperature control, record keeping, and even, the spread of bacteria.
This restaurant should be made accountable, not only to the Health Department, but also to its patrons who trusted that the food served them would be safe and healthy. If you or someone you love has been stricken with Shigella, and this has caused you illness serious enough to need medical attention, or to lose time from work, you should immediately consult with a food safety attorney. While I am not handling any of these cases personally, I do know a San Jose food safety attorney who is handling some of the cases and they have a great reputation in the legal community should you have any specific questions about this case. His name is Robert Bohn 408-675-5491. I receive nothing for this referral.
[Photo Credit: Amanda Ward, University of Wisconsin]
Hello, I'm Claude Wyle, a San Francisco food safety attorney. Have an idea for a topic you'd like to see covered here? Feel free to contact me or visit www.ccwlawyers.com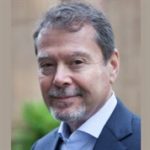 Claude A. Wyle is a partner of Choulos Choulos, and Wyle, a San Francisco based law firm dedicated to representing clients who have been injured by the wrongful conduct of individuals, corporations, public entities, and businesses. Mr. Wyle also frequently sits as a Judge Pro Tem for the city and county of San Francisco.