This Holiday Season, stay away from the caramel apples! No, not just because they're made of sugar and chock full of calories (because what would the Holiday Season be without a bit of indulgence?), but because it turns out that some prepackaged caramel apples have been linked to a Listeriosis outbreak that has already claimed the lives of 5 and put 26 people in the hospital.
A joint investigation by the US Food and Drug Administration and the Centers for Disease Control and Prevention is investigating the outbreak, which spans 10 states:
Arizona (4), California (1),Minnesota (4), Missouri (5), New Mexico (5), North Carolina (1), Texas (4), Utah (1), Washington (1), and Wisconsin (2)
Although no formal recall has been announced, the above organizations are recommending that any commercially produced prepackaged caramel apples be thrown out, including plain apples as well as those containing any nuts, sprinkles, chocolate, or other toppings, until more guidance can be provided.
No specific brands have been implicated in this outbreak.
If you have consumed a caramel apple recently, be on the lookout for symptoms of Listeriosis, including fever, muscle aches, diarrhea, or other gastrointestinal symptoms. If you are experiencing any of these symptoms you should seek medical care immediately and disclose all information regarding the consumption of caramel apples. Symptoms may take a few days to a few weeks to appear.
There are plenty of other sugary treats out there this Holiday Season, so stay healthy, and stay away from the caramel apples, at least until this current risk is over!
**UPDATE** – The Listeria outbreak which killed three, is officially linked to a California apple supplier (Bidart Brothers of Bakersfield).
Hello, I'm Claude Wyle, a San Francisco food poisoning attorney. Have an idea for a topic you'd like to see covered here? Feel free to contact me or visit www.ccwlawyers.com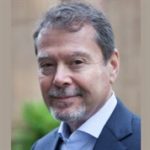 Claude A. Wyle is a partner of Choulos Choulos, and Wyle, a San Francisco based law firm dedicated to representing clients who have been injured by the wrongful conduct of individuals, corporations, public entities, and businesses. Mr. Wyle also frequently sits as a Judge Pro Tem for the city and county of San Francisco.