While we have been conditioned to trust our doctors, recent developments at Cedars-Sinai in Los Angeles leave us wondering whether that is as prudent as it once was. The Los Angeles Times reported on October 6, 2009, that the hospital did not tell all 206 patients who received radiation overdoses during CT scans of its error. This according to the accounts from four people who said they only came to understand what happened to them through news reports. Hospital officials claimed that "all…patients had been contacted 'in the interest of keeping them informed.'" But, four individuals said "that although they were called and questioned by Cedars-Sinai radiologists last month, the doctors neither acknowledged any error nor explained that the patients had been exposed to eight times more radiation than necessary." The hospital "has said the overdoses stemmed from an error made when the hospital reconfigured a scanner to improve doctors' ability to see blood flow to the brain."
What we take away from this is to listen carefully to the doctor's explanation if anything in your procedure is out of the ordinary and to ask questions if there is anything about the procedure you not understand. Do not be intimidated by technical explanations or jargon. If you feel you did not receive an adequate answer to your questions, or your doctor committed medical malpractice consult a malpractice attorney for a consultation. You should not be charged for this consultation and it is a small investment of time for substantial peace of mind.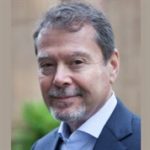 Claude A. Wyle is a partner of Choulos Choulos, and Wyle, a San Francisco based law firm dedicated to representing clients who have been injured by the wrongful conduct of individuals, corporations, public entities, and businesses. Mr. Wyle also frequently sits as a Judge Pro Tem for the city and county of San Francisco.