Adding an interesting twist in the legal struggle against the creators of the DePuy Hip Implant, it now appears that Johnson and Johnson executives had knowledge that their products were flawed years before issuing any recalls, concealing information from both physicians and patients. Internal documents, disclosed during a trial on January 25, 2013, show company knowledge of the device's failure and receipt of doctor's complaints even prior to US production.
In 2005, as Johnson and Johnson began the US production of DePuy implants, and even late into 2007, the implant was shown to shed large amounts of metallic debris, and failed internal tests when compared to other hip implants produced by competitors. Despite these troubling facts, Johnson and Johnson continued production of the implant even after the surgeons working as consultants with DePuy abandoned the company.
Although it appears there were discussions internal to Johnson and Johnson regarding fixing the defect, no action was ever taken. Lawyers for Johnson and Johnson contend that even with knowledge of these defects, the company still acted ethically, and responsibly as a manufacturer. I wonder though whether the company's concern for profits, and intentional nondisclosure of the hip implant's failure of internal tests, points to a complete disregard for patient safety and injury. It looks to me like we have yet another case of profits before people.
This suit is not the first against Johnson and Johnson stemming from of the DePuy hip implant. Many other similar cases have been settled as a result of patient injury. The flawed design, and recent evidence pointing to the intentional concealing of this information by Johnson and Johnson shows an absolute disregard and lack of concern for those who received the implant. If you, or anyone you know, has received a DePuy hip implant, it is important that you seek both medical, and legal help from a product defect lawyer immediately.
Hello, I'm Claude Wyle and I have spent three decades representing those harmed by dangerous and defective medical products. Have an idea for a topic you'd like to see covered here? Feel free to contact me: cwyle@ccwlawyers.com or visit www.ccwlawyers.com,

The Avant-Garde Traditionalists.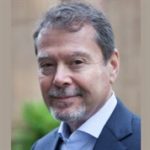 Claude A. Wyle is a partner of Choulos Choulos, and Wyle, a San Francisco based law firm dedicated to representing clients who have been injured by the wrongful conduct of individuals, corporations, public entities, and businesses. Mr. Wyle also frequently sits as a Judge Pro Tem for the city and county of San Francisco.