Is there an epidemic of hit-and-run pedestrian accidents in Monterey County? On Sunday, May 27th police arrested not one but two hit-and-run suspects in Salinas, causing severe personal injuries to both a 14-year-old girl and a 38-year-old man.
First pedestrian accident. At 8:40 p.m. a teenage girl was crossing the intersection at North Main Street and Bernal Drive when she was struck in the crosswalk by a white Mitsubishi Mirage being driven at high speed on North Main. The Mitsubishi driver did not stop at the scene of the pedestrian accident, but proceeded until the 300 block of California Street where he got out to see the damage to his car's hood, windshield and back window. Luckily, a passerby found the injured pedestrian, and contacted authorities who were able to have her flown to a San Francisco Bay Area trauma center to treat her serious injuries.
Investigators said the Mitsubishi's owner called police to report that her car had been stolen, then told them she had received a call from her cousin, Jose Cordova, 20, asking her to report it as an auto theft because he had been involved in a collision. This revelation lead to Cordova's arrest and booking into Monterey County Jail on suspicion of felony hit-and-run.
Second pedestrian accident. At 11:09 p.m. two police officers who had made a traffic stop on North Sanborn Road saw a passing car hit a man near the intersection as the man was crossing North Sanborn at Connely Street. As you would expect, the suspect, 20-year-old Luis Ramirez, in this hit-and-run was caught immediately and arrested on suspicion of felony hit-and-run, drunken driving and driving without a license.
This pedestrian also received immedate medical care and was flown to a Bay Area trauma center for treatment of severe head injuries.
As a Bay Area Pedestrian Accident Attorney, I handle pedestrian hit-and-run accidents constantly, and I am working on several right now. While I understand that drivers who strike and injure pedestrians are often panicked, to seriously injure someone and then flee is despicable conduct.
If the pedestrian has suffered severe personal injuries–especially head injuries–and they are in need of medical attention, a hit-and-run driver is compounding the injury to the pedestrian and may be actually causing a wrongful death by leaving the pedestrian without critical emergency care. Even if the pedestrian survives, their injuries can be far worse due to substantial delay in treatment.
I view leaving an injured pedestrian or bicyclist by the side of the road as the ultimate selfish act. Thankfully, in the two incidents described above, the injured pedestrians did receive medical care, and the assailants were caught, but it still makes me angry.
My sincere best wishes for a speedy and complete recovery go out to both the injured 14-year-old girl and 38-year-old man, and to their families.
Now, assuming the two hit-and-run drivers had minimal insurance or no insurance at all, what can the families of the two injured pedestrians do? Or what could they do if no driver was ever caught?
The answer: uninsured motorist insurance
If the offending driver is not caught or if that driver has no insurance at all, make a claim under the uninsured motorist provisions of the victim's family's own auto insurance policy.
Uninsured motorist coverage covers a person who is injured while in their car as a driver or a passenger, and also if they are struck by a motor vehicle while a pedestrian.
Uninsured motorist coverage applies for hit-and-run accidents, assuming you comply with the terms of your policy and the law.
Bicycle riders who have automobile insurance with uninsured motorist coverage–if struck by a motorized vehicle who hits and runs–are covered.
If the hit-and-run driver is caught but they have minimal coverage, underinsured motorist coverage will apply if you are a pedestrian, bicycle rider or occupant of the insured vehicle.
I don't make any money at all by selling insurance (kind of the opposite), but I consistently advise to buy the highest insurance limits for UM and UIM you possibly can afford. The additional limits don't cost much more but they apply if someone else hurts you and if that person does not have adequate coverage to completely compensate you for your injuries and losses.
The requirements for uninsured or underinsured limits to apply in California usually involve three main components. 1) The first component is that you report the hit-and-run to the police within a designated time. 2) The second component is that the offending vehicle is a motorized vehicle. 3) The third component is that there is contact between the offending motorized vehicle and you or your vehicle.
If you think you have a potential claim for uninsured benefits feel free to call me to learn more.
About the author: Claude Wyle is an aggressive advocate for San Francisco Bay Area pedestrian safety. Claude has decades of experience representing those harmed by the wrongful conduct of others, and, as a San Francisco Pedestrian Accident Attorney, has fought to protect the rights of injured adults and children throughout his legal career.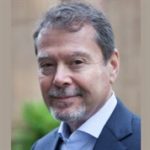 Claude A. Wyle is a partner of Choulos Choulos, and Wyle, a San Francisco based law firm dedicated to representing clients who have been injured by the wrongful conduct of individuals, corporations, public entities, and businesses. Mr. Wyle also frequently sits as a Judge Pro Tem for the city and county of San Francisco.