San Francisco General Hospital is proud to become the first brain trauma treatment center in the U.S.A. to receive a certification for the treatment of traumatic brain injury (TBI), a recognition that is expected to set the standard for other hospitals around the country.
The certification for TBI was based on the hospital's medical skills, neuro-monitoring capabilities, imaging technologies and research, said Dr. Geoff Manley, San Francisco General's chief of neurosurgery. He went on to claim,
"we want to take traumatic brain injury out of the realm of miracles and make it so that if you go to the right hospital at the right time, you can be a miracle, too."
The hospital's specialists see more than 1,200 patients with traumatic brain and spinal cord injuries and perform nearly 300 neurosurgical operations a year.
The San Francisco General Hospital received the certification from the Joint Commission, an independent body that accredits and certifies hospitals nationwide, after an on-site survey on September 21, 2011 as part of the voluntary certification process, according to the mayor's office. "It is gratifying that our commitment to traumatic brain injury patients from all walks of life has been recognized as meeting the highest national standards," hospital CEO Sue Currin said in a statement.
Bryan Stow, the San Francisco Giants fan who suffered brain damage when he was assaulted outside a Los Angeles ballpark following the March 31, 2011 season opener against the Dodgers, was a recent success story for San Franciso General.
Doctors in Los Angeles treated Stow for seven weeks until his condition improved enough to allow for his transfer on May 16 to the Bay Area where, still comatose, he came under the care of Chief of Neurosurgery Dr. Geoffrey Manley and his neurotrauma team at San Francisco General Hospital. Six months after the attack, Stow is beginning to communicate through facial expressions and short sentences. Last week, he sat outside and felt the sun on his face for the first time since the beating.
As a San Francisco Brain Injury Lawyer, who has handled brain injury cases for the last thirty years, , I have observed time and time again that these types of injuries are devastating both to the injured person, and also to the family of the person who has suffered the brain injury. I have been hoping for years for better diagnostic tools to help prove head injury. I have always been proud that we have great doctors and staff at San Francisco General, particularly in the care of brain injuries. I still remember Dr. Sheldon Berrol, a physiatrist who worked downstairs in the hospital, and who was the best bet for any person who had suffered a traumatic brain injury. I also remember Dr. Donald Trunkey who was a pioneer in trauma medicine and who did so much to make SFGH such a life-saving hospital. I am proud to live in a city with this prestigious certification for treating TBI.
About the author: Claude Wyle is an aggressive advocate for Bay Area head trauma survivors. Claude has decades of experience representing those harmed by the wrongful conduct of others, and, as a Bay Area brain injury lawyer, has fought to protect the rights of those with head injuries throughout his legal career.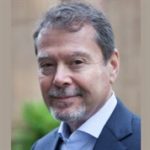 Claude A. Wyle is a partner of Choulos Choulos, and Wyle, a San Francisco based law firm dedicated to representing clients who have been injured by the wrongful conduct of individuals, corporations, public entities, and businesses. Mr. Wyle also frequently sits as a Judge Pro Tem for the city and county of San Francisco.