Teen baseball pitcher for Marin Catholic High School in Kentfield, models a prototype protective helmet for baseball pitchers. He was a victim of a head trauma after being struck in the head by a baseball. The helmet comfortably fits over the baseball cap.
The familly of the teen (The Sandbergs) now plan to work on convincing others of the importance of such headgear for safety, even at the youngest levels of youth baseball.
This Friday marks the one-year anniversary since Gunnar Sandberg sustained a life-threatening brain injury while pitching in a scrimmage for Marin Catholic High School, getting hit at 209 km per hour.
Doctors removed a part of Sandberg's skull to relieve brain swelling. He slowly recovered in a San Francisco rehabilitation facility after initially being placed in a medically induced coma.
As a San Francisco Brain Injury Attorney, I wanted to relay to you the importance of protecting your head from potential injury. The results of a brain injury can be catastrophic. One injury is too many. A serious head injury could be life-threatening or cause you to be permanently disabled, or in need of months, and sometimes years, of rehabilitation and therapy.
Complications such as skull fractures or concussions–a common type of traumatic brain injury (TBI)–are nothing to mess around with with. Mild brain injuries are still brain injuries. All too often, people suffering what is termed "mild" traumatic brain injury are not properly compensated because their attorney doesn't fully understand the seriousness and far reaching consequences of even a seemingly "insignificant" injury.
The fact is, the medical community is just now learning about the long-term effects of mild brain injury. Memory loss, difficulty concentrating and personality changes are just a few of the recurring symptoms that can affect people who have sustained these types of injuries. Sporting accidents are a major cause of traumatic brain injury. Anytime an individual receives a blow to the head, an evaluation should be performed.
Our San Francisco brain injury lawyers have many years of experience helping head injured clients access appropriate head injury medical specialists and experts. Feel free to contact us if you or anyone you love has a mild to serious brain injury so that we can attempt to help you.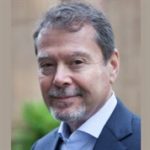 Claude A. Wyle is a partner of Choulos Choulos, and Wyle, a San Francisco based law firm dedicated to representing clients who have been injured by the wrongful conduct of individuals, corporations, public entities, and businesses. Mr. Wyle also frequently sits as a Judge Pro Tem for the city and county of San Francisco.