I wrote some time ago about a dangerous product, a recall of Redline dangerous and defective bikes. Those were recalled because of the possibility that the bicycle's fork legs can separate from the fork crown and cause the bike rider to lose control, posing a risk of serious injury if the rider falls and there is a bike crash.
Today I am writing to alert you to a voluntary recall from Niner Bikes of North Hollywood, California, in conjunction with the U.S. Consumer Product Safety Commission. Niner Bikes announced this week it would recall of all Jet 9 model bikes ranging sequentially from serial numbers P8001682 to P9400454. The frame is a full suspension model in the colors green, white or black. "Jet 9" and "Niner" are painted on the bicycle frame. The frame was made from 6000 series aluminum.
Consumers should stop using recalled products immediately unless otherwise instructed.
About 750 of these units were produced. The specific problem is a welding deficiency that can cause the bicycle frames to crack along the welds of the front triangle of the bicycle. This can cause the rider to lose control and crash. These bikes were sold at bicycle stores nationwide and overseas from March 2008 through September 2009 for $1,750.
While Niner Bikes has not received any reports of injuries, they have received 53 reports of cracks along the welds while bicycles were in use.
On the one hand, I applaud Niner bikes for taking this action voluntarily. On the other, as a San Francisco brain injury lawyer, I am extremely concerned about a product with this potential for head injury. AS you may know, head injury is probably the most serious type of injury while riding a bike, and it is exactly the type of injury that this defect could cause.
For additional information, contact Niner Bikes toll-free at (877) 646-3792 from 9 a.m. to 5 p.m. PT Monday through Friday or at the firm's Web site at www.ninerbikes.com
I have a picture of the frame her, but to see this recall on CPSC's web site, including a picture of the recalled product, please go to: http://www.cpsc.gov/cpscpub/prerel/prhtml10/10231.html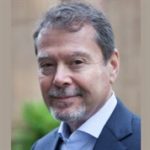 Claude A. Wyle is a partner of Choulos Choulos, and Wyle, a San Francisco based law firm dedicated to representing clients who have been injured by the wrongful conduct of individuals, corporations, public entities, and businesses. Mr. Wyle also frequently sits as a Judge Pro Tem for the city and county of San Francisco.