Last month I wrote about bike helmets for kids and how important they are to bicycle safety. You may recall that studies show 75% of bicycle related deaths are due to head injuries.
Because of the seriousness of a head injury while bicycling, most parents are beginning to insist that their children wear a helmet. What most people still haven't considered is the dangers posed by skiing without a helmet. This is now being addressed by California State Senator Leland Yee (D-San Francisco). Senator Yee has proposed a new ski helmet law for anyone under 18 on the slopes in California. The bill was introduced last Wednesday. As a Bay Area head injury lawyer, I applaud Senator Yee and offer my support on this important bill.
The bill, SB 880, is intended to safeguard children who enjoy popular alpine sports such as skiing and snowboarding. SB 880 would require all children under age 18 to wear helmets while skiing and snowboarding. This bill is modeled after existing law that requires minors to wear helmets while riding a bicycle.
Similar to the numbers in bicycling, half of all skiing deaths are caused by a head injury. Recent studies show that when helmets are used, the incidence of traumatic brain or head injury has been reduced 29 percent to 56 percent. The Federal Consumer Products Safety Commission (CPSC) has found that more than 7,000 head injuries per year on the slopes in the U.S. could be prevented or reduced in severity by the use of a helmet. The CPSC study also showed that "for children under 15 years of age, 53 percent of head injuries (approximately 2,600 of the 4,950 head injuries annually) are addressable by use of a helmet.
There is research pointing to an increase in traumatic brain injury and spinal cord injuries among skiers and snow boarders worldwide, which seem to be related to an increase and acceptance of higher speeds on the slopes and more acrobatic maneuvers. However, parents should know that research shows that even mild concussions and other head injuries can have serious long-term effects.
Many of us still recall British actress Natasha Richardson's death last March because of a head injury suffered during a skiing accident at the Mont Tremblant ski resort in Quebec. Ms. Richardson's death is that the accident occurred while the actress was taking a skiing lesson. Her fall was not very spectacular and occurred at a low speed on a beginner run. While she initially experienced no symptoms from her fall, she later complained of a headache and was taken to a local hospital.
She was not wearing a helmet at the time of the accident.
So, again, I urge parents, even before this bill is passed, have children under 18 wear a helmet while skiing or snowboarding.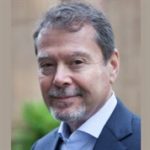 Claude A. Wyle is a partner of Choulos Choulos, and Wyle, a San Francisco based law firm dedicated to representing clients who have been injured by the wrongful conduct of individuals, corporations, public entities, and businesses. Mr. Wyle also frequently sits as a Judge Pro Tem for the city and county of San Francisco.