The U.S. Army has been using a new brain imaging procedure in order to evaluate patients with traumatic brain injuries (a.k.a. TBI). It is a brain scan commonly used to study dementia to find subtle changes in blood flow in the brains of soldiers who suffer war-time brain injuries.
Apparently this new brain imaging scan procedure SPECT uncovers abnormalities in the brain post-explosion that are not caught in a CT scan or traditional MRI. When symptoms are impossible to ignore, such as a new quickness to anger, vivid nightmares and short-term memory loss, it's a good indication of either TBI or minor traumatic brain injury (mTBI). This brain imaging procedure, more commonly used to study dementia, locates decreased levels of blood flow in some areas of the brain in cases such as these.
In the scans, colors correspond to the level of blood flow, with white and red showing areas of high perfusion and darker areas showing low perfusion. Some more active areas of the brain naturally are "hotter" than other parts and age can also slow down blood flow. With brain injuries large areas of the brain is less active than normal, even in a younger person.
A spouse of one of the treated patients thankfully expressed, "You don't realize how something so small, like a bruised brain or a little bit of over activity or a little bit of under activity, how much that changes everything. To have this kind of machinery and technology to be able to see, it is phenomenal. That's the biggest thing."
As a San Francisco Brain Injury Attorney who has handled brain injury cases for the last thirty years, I can say that these types of injuries are not only devastating to the injured person, but also tremendously challenging to the family of the person who has suffered the brain injury, and to their attorney who has to try to prove the injury. Mild traumatic brain injury is very difficult to prove as it often does not show up on x-rays or even on CT Scan or MRI. I have been hoping for years for better diagnostic tools to help prove head injury especially where the injury is less obvious as with MTBI. We will still need to depend on neuropsychological testing however if we have something more objective and demonstrable. My head injured clients will perhaps be able to feel less doubted, and this can help a bit with their psychological recovery and also with their cases.
About the author: Claude Wyle is an aggressive advocate for Bay Area head trauma survivors. Claude has decades of experience representing those harmed by the wrongful conduct of others, and, as a Bay Area brain injury lawyer, has fought to protect the rights of those with head injuries throughout his legal career.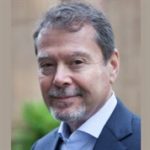 Claude A. Wyle is a partner of Choulos Choulos, and Wyle, a San Francisco based law firm dedicated to representing clients who have been injured by the wrongful conduct of individuals, corporations, public entities, and businesses. Mr. Wyle also frequently sits as a Judge Pro Tem for the city and county of San Francisco.