Bike to Work Day should have been a great day for all San Francisco Bay Area cyclists, however it was a very bad day for one 27-year-old cyclist who was struck by a PG&E truck as the truck driver tried to make a left turn from South Van Ness onto 13th Street in San Francisco's Mission District on Wednesday, May 9th.
The cyclist remains in critical condition at San Francisco General with a severe head injury.
The injured cyclist remains in critical condition at San Francisco General with a severe head injury. Please know that the failure to give a bicycle rider the right of way when you are making a left turn is a violation of the law and that makes this PG&E driver liable for the harm caused this cyclist. When someone violates a law and causes injuries, this is called negligence per se.
Left turns in front of bicycles are the most common cause of bicycle accidents in San Francisco. Many drivers just don't see bicyclists before they make their left turns, or they just aren't looking for them. While all drivers are required to yield the right of way to oncoming traffic when they are attempting to make a left turn, very many drivers fail to observe bicyclists and motorcyclists. Many bicycle riders fear getting struck from behind yet left turn cases far outnumber the cases where the cyclist is struck from behind.
We know that head injuries can cause serious permanent disability or death. Traumatic brain injury (even mild cases) can permanently effect the brain causing lasting impairment that can go unidentified.
Mild traumatic brain injury can occur from:
any period of loss of consciousness
any loss of memory for events immediately before or after the accident
any alteration in mental state at the time of the accident (eg, feeling dazed, disoriented, or confused)
focal neurological deficit(s) that may or may not be transient; but where the severity of the injury does not exceed the following:
post-traumatic amnesia (PTA) not greater than 24 hours
after 30 minutes, an initial Glasgow Coma Scale (GCS) of 13-15
loss of consciousness of approximately 30 minutes or less.
As a San Francisco Bicycle Injury Attorney, specializing in head trauma cases, I am greatly concerned for this injured bicyclist. I sincerely hope he recovers completely and soon. Also, I look forward to hearing more information on the investigation and am eager to see PG&E held accountable.
About the author: Claude Wyle is an aggressive advocate for San Francisco Bay Area head trauma survivors. Claude has decades of experience representing those harmed by the wrongful conduct of others, and, as a San Francisco brain injury lawyer, has fought to protect the rights of head injury survivors throughout his legal career.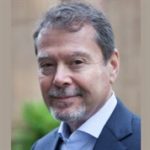 Claude A. Wyle is a partner of Choulos Choulos, and Wyle, a San Francisco based law firm dedicated to representing clients who have been injured by the wrongful conduct of individuals, corporations, public entities, and businesses. Mr. Wyle also frequently sits as a Judge Pro Tem for the city and county of San Francisco.