As a San Francisco brain injury lawyer, I was extremely satisfied by a jury's award of $12 million for hospital malpractice on Thursday to a Southern California woman who was left in a vegetative state after she waited hours at a hospital before being sent elsewhere for surgery to remove an air-rifle pellet from her brain in 2007.
According to the San Francisco Examiner, a Pomona Superior Court jury found that Greater El Monte Community Hospital was negligent in treating Jessica Ramirez, 22. Her mother, Ofelia Reynaga, brought the suit on behalf of her daughter. This was a particular tragedy for the community because Ramirez was studying to be a police officer. She was shot in the head with an air gun at a family member's house in September 2007. Although suffering from a head injury, she was conscious and walked herself into the emergency room.
She waited for five hours before being flown by helicopter to a Pasadena hospital where she was rushed into surgery for the brain trauma. The jury was persuaded that her, by then, "minimally conscious" state could have been avoided with prompt surgery. During the wait, bleeding and pressure on Ramirez's brain caused permanent damage and she now requires 24-hour care.
The neurosurgeon who finally operated on her at Huntington Hospital testified that her outcome would have been better if they had been able to operate sooner.
In typical corporate/insurance company fashion, hospital officials said their emergency room staff acted properly in treating Ramirez. Instead of taking responsibility, even after the jury rendered its verdict, the hospital says that it plans to appeal the verdict, forcing Ms. Ramirez' family to expend more money and wait even longer for the money to care for her at home, which must be put on hold during the appeal.
Also noteworthy is that the hospital's insurance carrier refused a settlement offer proposed by a judge for significantly less money than the jury awarded. Unfortunately it is all too typical of insurance companies to take such positions and to force people with severe injuries to litigate their cases rather than settling for reasonable amounts.
It is even more difficult to settle when the hospital, in addition to the insurance company, defends its actions instead of taking responsibility. In a written statement, Greater El Monte Community Hospital said, "Despite the verdict, we strongly believe the evidence presented in this case shows that our emergency room staff provided compassionate, timely and clinically appropriate care to a patient who had suffered a catastrophic head injury."
We are not representing any of the parties mentioned in this article at the time the article was posted. Our information source is cited in the article. If you were involved in this incident or a similar incident and have questions as to your rights and options, call a reputable law firm. Do not act solely upon the information provided herein. Get a consultation. The best law firms will provide a free confidential consultation to "not a fault" persons named in this article and their family members.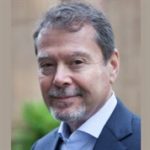 Claude A. Wyle is a partner of Choulos Choulos, and Wyle, a San Francisco based law firm dedicated to representing clients who have been injured by the wrongful conduct of individuals, corporations, public entities, and businesses. Mr. Wyle also frequently sits as a Judge Pro Tem for the city and county of San Francisco.