There is a well established medical relationship between the aggravation of Multiple Sclerosis (MS) and stress and head trauma.
The medical literature associated with MS which has come out since the year 2000 is especially interesting. A few excepts as depicted on braininjury.com relating to head trauma are as follows:
The study published in the distinguished Journal of Neurology in 2000 by Mohr et al entitled "Psychological Stress and the Subsequent Appearance of New Brain MRI Lesions in MS" examine the relationship between stressful life events and the subsequent development of brain lesions on MRI. The results state "for a total sample of patients, increase conflict and disruption in routine was followed by increased odds of developing new Gd + brain lesions eight weeks later."


A 2002 University of California study (Mohr D.C. et al) entitled "Moderating Effects of Coping on the Relationship Between Stress and the Development of New Brain Lesions in Multiple Sclerosis" stated "considerable research has supported a relationship between stress and both clinical exacerbation and the development of new brain lesions".
As a San Francisco California Brain Injury Attorney, I am always worried about how individuals will be affected in accidents where head trauma is involved.
An injury to the brain can be a catastrophic personal injury. Traumatic brain injuries dramatically affect the lives of brain injured people and their families. In many cases, these injuries leave individuals permanently disabled, or in need of months, and sometimes years, of rehabilitation and therapy.
What is Traumatic Brain Injury?
Traumatic Brain Injury, also known as TBI, describes an impairment of brain functioning. TBI can result from trauma or injury, infection or lack of oxygen. It can occur from motor vehicle accidents, head trauma, objects striking the head, falls, construction site injuries, chemical exposure, near drowning, birth related injuries, or hospital and medical negligence.
Multiple Sclerosis and Physical Trauma
For over a century, patients and physicians have dealt with the phenomena that suggests that trauma may proceed the onset of MS or may aggravate ongoing MS. Because of the variability of the course of MS, there is some controversy regarding the causation between physical trauma and onset or aggravation of MS. However, more recent studies have shown that trauma to the head and neck does indeed bear a relationship to the aggravation of or creation of MS.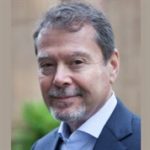 Claude A. Wyle is a partner of Choulos Choulos, and Wyle, a San Francisco based law firm dedicated to representing clients who have been injured by the wrongful conduct of individuals, corporations, public entities, and businesses. Mr. Wyle also frequently sits as a Judge Pro Tem for the city and county of San Francisco.