The war in Iraq is still raging, but one legacy is already making itself known across America: an epidemic of brain-damaged GIs. Thousands of troops have been diagnosed with traumatic brain injury, or TBI. These blast-caused head injuries are so different from the ones doctors are used to seeing from falls or motorcycle or bicycle or car crashes, that helping these head injured patients is even more difficult.
Brain injury rehabilitation experts are seeing injuries they have never seen before, with symptoms overlapping with post traumatic stress disorder (PTSD). These brain injuries are already a growing burden on the soldiers as well as on America, since our few rehab centers and programs are already over-taxed. The taxpayers owe it to the brain injured GIs to pay for their care and disability for life, and the loss to our society of these previously healthy and productive soldiers diminishes us all.
For more information on this subject matter, please refer to the section on Head and Brain Injury.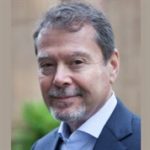 Claude A. Wyle is a partner of Choulos Choulos, and Wyle, a San Francisco based law firm dedicated to representing clients who have been injured by the wrongful conduct of individuals, corporations, public entities, and businesses. Mr. Wyle also frequently sits as a Judge Pro Tem for the city and county of San Francisco.