Back in July, I was about to blog on this story but went out of town for a lawyers conference and couldn't get the blog out. So now the story is not current, but I stopped for a second and thought "Whatever happens to all of these survivors who are hit-and-run and injured?"
At the time of the hit-and-run, the media publishes the story and discusses the initial facts and how badly the person has been injured, but does anyone follow up on the aftermath or try to learn what the person is going through now?
Well, what did happen to this injured bicyclist? Is she healing? Who has paid her medical bills? Has she made a claim under her auto policy for the hit-and-run? Is she back at work? Did they ever catch the hit-and-run driver, and do they have insurance? Did the hit-and-run driver go to jail? Does sending the driver to jail help compensate the bicyclist in any way?
As a San Francisco Bicycle Accident Attorney who handles many hit-and-run claims for San Francisco bicyclists, I often deal with all of these questions as we try to help the survivors of bicycle injuries. So, here is the original story I was about to blog on in July. If anyone knows of the current facts, I would be happy if you would comment.
—–
Early one Sunday morning at 2:00 a.m. a black pickup truck struck a 23-year-old woman who was pedaling on her bicycle, leaving her on the ground as the driver sped off after weaving between lanes recklessly. The woman was taken to San Francisco General where she suffered head injuries but was expected to survive." How long did she stay in the hospital? Is she home now? Who is taking care of her?
Unfortunately, the police still had not solved this case or located the assailant. San Francisco police did ask the public to be on the lookout for this black pickup truck and a camper shell that allegedly left the scene of this crime without helping an innocent victim. The anonymous tip line is 415-575-4444 or Text-a-Tip to TIP411.
As an expert in head and brain injury cases, I do not take this incident lightly. Head injuries–especially traumatic brain injury (TBI)–can lead to permanent disability.
Fortunately, San Francisco General has a specialized treatment unit for brain injuries, having received a prestigious TBI certification in 2011–the first trauma treatment center in the country–because of their leading edge technology, medical skills, neuro-monitoring capabilities, imaging technologies and research.
Although I am sure that this bicycle accident survivor received the very best of care, I know that she has had to fight very hard to get better and I hope she is doing well.
My best wishes go out to the bicyclist. If she needs any help with any resources for head injury victims, she should feel free to email me.
About the author: Claude Wyle is an aggressive advocate for Bay Area traumatic head injury survivors. Claude has decades of experience representing those harmed by the wrongful conduct of others, and, as a Bay Area brain injury lawyer, has fought to protect the rights of those with head injuries throughout his legal career.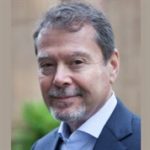 Claude A. Wyle is a partner of Choulos Choulos, and Wyle, a San Francisco based law firm dedicated to representing clients who have been injured by the wrongful conduct of individuals, corporations, public entities, and businesses. Mr. Wyle also frequently sits as a Judge Pro Tem for the city and county of San Francisco.