Motorcycle accidents, bicycle accidents, pedestrian accidents, and falls are among the many accidents that could result in a brain injury. Unlike with other injuries, such as broken bones, cuts or burns, brain injuries are not easily seen by the naked eye and often need more in-depth evaluation to diagnose. Medical providers most often have to depend upon their patients' describing symptoms in order to diagnose a brain injury. 
Our lawyers at Choulos, Choulos & Wyle do not embrace the phrase "mild" traumatic brain injury because all brain injuries should be taken seriously. Even if a head injury is titled a "mild'' traumatic brain injury (TBI), damages sustained can have long-lasting symptoms and cause great disability. However, brain injuries are often amongst the most contested and disputed injuries because of the tests used to prove brain injury. We now have some hope that by testing a patient's blood for certain biomarkers, we will soon have a more objective form of brain injury diagnosis.
For years, medical personnel have been forced to use far from perfect diagnostic tools to detect the severity of mild TBIs, commonly known as concussions. Traditionally, doctors in the ER have used CT (computed tomography) scans to identify a concussion, but often the injury is not easily seen on a CT scan. As a result, the patient is sent home, perhaps instructed to rest for several days, only to suffer the long-term effects from the "unseen'' brain injury. Concussions should not be dismissed out of hand as they can and do lead to other ailments like migraines, cognitive deficits, inability to concentrate, memory loss, anxiety, depression, or even the onset of dementia.
Good news is on the horizon. Scientists have been working on a more reliable way to determine whether a concussion exists, and if so, how severe it really is. Head injury scientists are developing blood tests to help diagnose traumatic brain injury. Researchers in the medical community now know that certain proteins are released into the bloodstream soon after a person suffers a concussion. While the injury may not appear on a CT-scan image or even on an MRI, the appearance of these proteins in the blood can be identified as biomarkers for a type of brain injury.
What are the specific biomarkers or proteins?
Scientists continue to search for specific biomarkers, but here are a few identified so far:
Neurofilament light chain (NfL):

A few years ago, the National Institute of Nursing Research led a

study

of about 200 veterans who served in combat in the early 2000s. They looked for NfL, which is a protein released when the ends of nerve cells in the brain become damaged. It is considered a general biomarker of damage to the brain's neurons. The team also measured levels of four other proteins associated with chronic inflammation, which may prevent blood vessels in the brain from healing.
The team studied three groups – those who had experienced three or more concussions in their lifetime, one to two concussions, and no brain injuries – and compared levels in those who reported long-term symptoms after a concussion with those who did not. 
Participants with more brain injuries over their lifetime were more likely to have higher levels of NfL, and those who reported more symptoms of post-concussive syndrome, PTSD, or depression were also more likely to have higher levels of NfL. Several of the biomarkers of inflammation showed associations with some long-term symptoms after mild TBI as well.
Glial fibrillary acidic protein (GFAP)

: Two years ago, in the

Transforming Research and Clinical Knowledge in Traumatic Brain Injury study

, researchers used data from 18 different trauma centers throughout the United States. They reviewed records of 450 patients with a suspected TBI who received a negative CT scan but also had a positive MRI scan. GFAP levels were evaluated in the blood and then compared with their individual MRI results for each patient. Levels were much higher for patients with positive MRI scans than those with negative MRI scans. Of the 90 patients with the highest GFAP levels, 64% had TBIs.

More recently,

GFAP was again highlighted for its help in diagnosing concussions

. According to Michael A. McCrea, Ph.D., a professor of neurosurgery at the Medical College of Wisconsin, proteins like GFAP help doctors not just identify that there is or is not a concussion but also help in the assessment and characterization of brain injury.
When will these types of blood tests be available throughout the U.S.A.?
There is hope in the medical community that these brain injury blood tests will be available soon. However, currently, the U.S. Food and Drug Administration (FDA) will only allow specific tests to be formed along with imaging diagnosis, not on their own.
While we wait, there is still more positive news. According to Genetic Engineering and Biotechnology News, work is underway by Abbot Laboratories in San Francisco on the development of a portable blood analysis system that could detect biomarkers in as little as 15 minutes – either in a hospital setting or outside at a remote location. Similar to the quick point-of-care tool used by diabetes patients to check blood glucose levels. Athletes and military personnel, two groups who are notorious for not following up in a doctor's office after receiving an injury out on the field, may benefit most from such a blood analysis device.
"What we've been looking for, for probably several decades now, is an objective marker that wouldn't depend on the patient volunteering symptoms,'' said Donald W. Marion, a neurosurgery consultant with the Defense and Veterans Brain Injury Center in Silver Spring, MD.
If you or someone you know has suffered a brain injury due to an accident, contact me at 415-432-7290, or visit www.ccwlawyers.com to discuss your legal options. All calls and email inquiries are covered by the attorney-client privilege and are strictly confidential.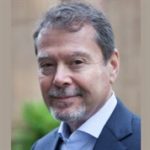 Claude A. Wyle is a partner of Choulos Choulos, and Wyle, a San Francisco based law firm dedicated to representing clients who have been injured by the wrongful conduct of individuals, corporations, public entities, and businesses. Mr. Wyle also frequently sits as a Judge Pro Tem for the city and county of San Francisco.